How to Start a Renovation Business: 8 Tips for Success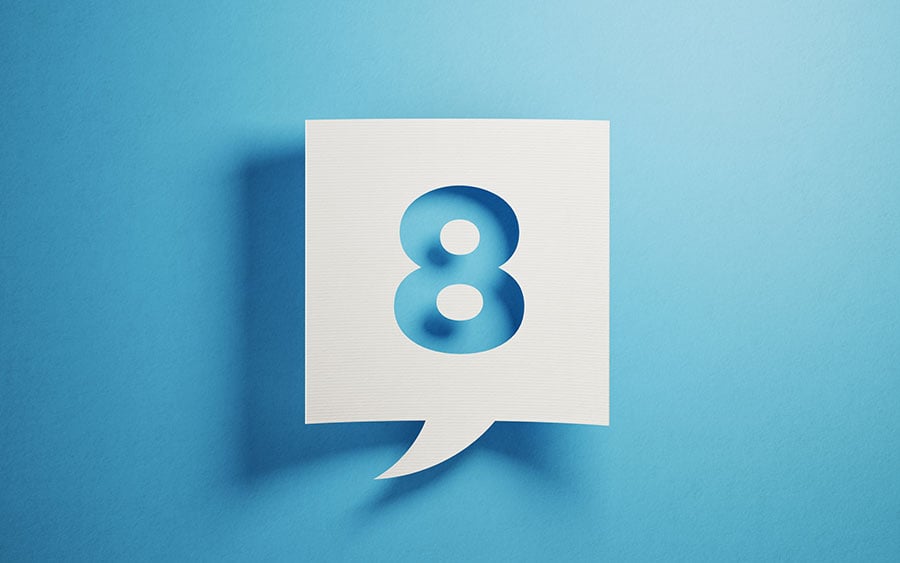 Want to learn some tips on how to start a renovation business? Kitchen Tune-Up can help show you what you'll need to succeed in the home improvement industry.
The 9-5 corporate grind isn't for everyone. Approximately 41% of the U.S. workforce suffers from burnout, and it's particularly impacting younger workers, according to a poll conducted by the Future Forum Pulse. Nearly 48% of workers under the age of 30 suffer from burnout. If a long commute and lack of job security are heightening your stress levels, the home improvement industry can help you achieve financial freedom and self-sufficiency.
Owning a business provides the flexibility to set your own hours and create a work environment tailored to your preferences. An increase in autonomy can reduce stress by giving you more control over your daily schedule and decision-making processes. Building relationships with clients, partners, and peers can offer emotional support and counteract feelings of isolation, which is especially crucial in our increasingly digital world.
Research indicates entrepreneurs gain positive energy from their work, which can make them happier than people working the corporate grind. A new study from the Journal of Business Venturing reveals entrepreneurs are less likely to suffer from burnout because of the positive psychological effects of "entrepreneurial work," such as personal autonomy. At least 72% of small business owners are at least somewhat happy they decided to tackle business ownership, according to Guidant Financial.
If you're hesitant about starting from scratch, partnering with Kitchen Tune-Up, a kitchen design franchise, can offer a structured path. With established brand recognition, training programs, and operational support, a franchise like ours can provide a solid foundation for your entrepreneurial journey.
"I've been able to make my own schedule. I've been able to make decisions, as opposed to enforcing others' decisions. I can figure out what's best for the company and execute those decisions," says Phillip Morrison, a Kitchen Tune-Up franchisee in Olathe and Shawnee, Kansas.
How to Get Started
Let's explore how to start a renovation business and the reasons partnering with Kitchen Tune-Up can streamline your efforts.
Understand the market dynamics: The home improvement industry has seen some fluctuations over the past few years. Homeowners spent an average of $8,484 on home improvement in 2022, a decrease from the previous year but still the second-highest average spending in the past eight years. With homeowners valuing their homes more than ever, the motivation for renovations has shifted from purely financial reasons to lifestyle considerations, making it a prime time to consider how to start a home renovation business.
Focus on your niche: While the renovation industry is vast, finding your niche can set you apart. Whether it's the kitchen, which 21.4% of homeowners remodeled last year, or major outdoor renovations, specializing can help you establish expertise and build trust with your clients. Kitchen Tune-Up focuses on updating, upgrading, and uplifting kitchens and cabinetry to make a kitchen makeover accessible to homeowners. We believe that people shouldn't have to spend a fortune or be displaced from their home for weeks to improve their living space.
Prioritize training and skill development. The renovation business is as much about skill as it is about vision. Invest in training programs, workshops, and certifications that can bolster your credibility and enhance your skill set. Kitchen Tune-Up franchise owners participate in a four-week online pre-training course, followed by 14 days of training at our corporate headquarters. Once you complete your initial training, you'll be assigned a regional operations manager to help you move forward. We also provide ongoing support to keep you updated on industry trends.
Build a portfolio. Before clients can trust you with their homes, they'll want to see your previous work. Start small, even if it means renovating spaces in your own home or volunteering for community projects. Document each project with before-and-after photos to showcase your capabilities. Partnering with us gives you access to a proven brand with more than 35 years of experience in the renovation industry, decreasing the need for a robust portfolio.
Understand the financial landscape. The average profit on renovations can vary. You'll need to factor in costs like materials, labor, permits, and unexpected expenses. Remember, with inflation impacting a significant majority of homeowners' improvement spending, price your services competitively. When you partner with a franchise, you'll have access to the company's franchise disclosure document (FDD), which can provide financial insights on some of the brand's locations.
Invest in marketing. In today's digital age, having an online presence is non-negotiable. From social media platforms like TikTok, which 51% of Gen Z homeowners use for home improvement inspiration, to traditional channels like TV lifestyle media, diversifying your marketing strategy can help you reach a broader audience. We provide national marketing and local marketing guidance to ensure you have the promotional tools you need to add customers.
Network with suppliers. Building strong relationships with suppliers can get you discounts on materials as you learn how to start a renovation business. Kitchen Tune-Up franchisees can take advantage of group buying power to reduce supply costs.
Offer exceptional customer service. A satisfied customer can be your best marketing tool. Word-of-mouth recommendations, especially in the home services industry, can significantly boost your business. Ensure clear communication, transparency in pricing, and timely project completion to enhance customer satisfaction. Our proprietary system emphasizes customer satisfaction. We'll help you learn how to apply our trust points of reputation, communication, professionalism, reliability, and solutions to achieve customer service success.
Learn More About Kitchen Tune-Up
For an initial investment starting at $129,930, you can set your schedule and achieve the work-life balance you crave. As a Kitchen Tune-Up franchisee, a showroom can be your new office. Or you can reduce overhead by taking care of back-office administration from a home office. We also offer $48,000 of in-house financing to qualified candidates.
Our business coaching and support will give you the confidence you need to understand how to start a renovation business. All of our franchisees also have access to two private podcast channels and weekly and monthly live webinars.
Now that you understand the ins and outs of how to start a home renovation business, inquire now to learn how you can kickstart your future by launching a kitchen remodeling franchise.