Be your own boss. Secure your financial future.
Remodel Your Franchise Expectations
Are you ready to explore Kitchen Tune-Up franchise ownership?
Why Kitchen Tune-Up?
Founded in 1988 by David and Cindy Haglund, Kitchen Tune-Up is a kitchen remodeling franchise business that's become a national sensation. For over 30 years, we've made it our business to profit from the most popular homeowner renovation project – the kitchen. With a network of over 165 individual franchisees in over 260 protected territories across the U.S. and Canada, Kitchen Tune-Up is a low investment, a branded business designed to help you reach your financial dreams.
High Profit Potential. Low-Cost Investment.
Kitchen Tune-Up specializes in affordable kitchen updates that are lucrative for our franchisees. For example, the average cost of cabinet refacing is $10,350 with a 58% gross profit margin. Our franchise offers you five ways to earn: a signature One-Day Tune-Up, cabinet painting, cabinet refacing, cabinet re-dooring, and cabinet installation.
You can own a Kitchen Tune-Up franchise for a low initial investment that includes the franchise fee, a protected territory, startup package, and training, plus operational, technology, and marketing support.
Investment
Tap into the $400 Billion Home Improvement Industry.
The home improvement industry is expected to grow from $400 Billion to $450 Billion in just five years. Since 81% of home services projects are kitchen renovations, our franchisees stand to profit from this booming industry. Plus, as U.S. homes continue to age even more homeowners will want to update high-visibility areas such as their kitchens. Making kitchen updates affordable and convenient is the secret to Kitchen Tune-Up's robust and growing franchise business track record.
Home Remodeling Industry
Kitchen Tune-Up. Part of the Home Franchise Concepts Family.
Kitchen Tune-Up is a part of Home Franchise Concepts® (HFC), one of the world's largest franchisors of home services companies in North America. Inclusive of 3,500 franchised territories in the U.S., Canada, & Mexico, HFC includes the home improvement and home service franchise brands, Budget Blinds®, Tailored Living®, Concrete Craft®, AdvantaClean®, Bath Tune-Tune™, Two Maids & A Mop™, and Aussie Pet Mobile®. We're dedicated to the success of all our franchisees and are backed by JM Family Enterprises, a privately-owned, financially strong company with assets of $18B.
Family of Brands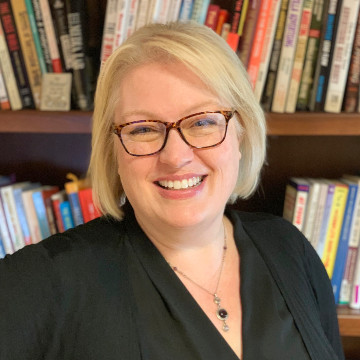 Let's Talk Future. Sign Up for a FREE Webinar.
Own a high-revenue, high-profit kitchen remodeling franchise. If you're passionate about success, we want to hear from you. The President of Kitchen Tune-Up hosts a live, public webinar the first Wednesday of each month at 3:00 pm CST. This informational webinar lasts approximately 45 minutes, with time for Q&A at the end. If you are thinking of owning your own Kitchen Tune-Up franchise business, attend this free informational webinar by signing up below.
Register Now!
#263 Entrepreneur's Franchise 500®
Entrepreneur's Franchise 500® 2022
#2 Kitchen & Bath Remodeling Franchise
Entrepreneur's Franchise 500® 2022
#40 Top Low-Cost Franchise under $100K
Entrepreneur's Franchise 500® 2022
Hottest Franchises Categories
Home Improvement is one of Entrepreneur's Hottest Franchises Categories to Own in 2022
#100 Top Home-Based Franchise
Entrepreneur's Franchise 500® 2021
Game Changing Franchise
Kitchen Tune-Up is one of Franchise Dictionary's 100 Game Changers – 2021
Kitchen Tune-Up's President - Woman of Wonder
Heidi Morrissey is one of Franchise Dictionary's 50 WOW - 2021
"Fran-Tastic 500" List
Recognized as a brand that values a fun and rewarding lifestyle – FranServe 2022
#37 Top 100 Global Franchises