5 Franchise Facts You Should Know Before You Own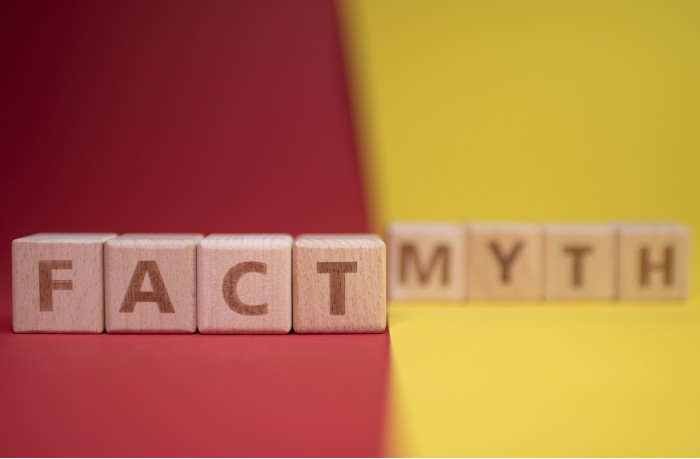 If you're considering buying a franchise, you're wondering how much you'll earn and how much a franchise is really going to cost. Check out these handy franchise facts on owner salaries, start-up costs, the most and least expensive franchises, and prospects for success.
1. What Franchise Owners Earn
Career data website Career Explorer lays out these salaries for franchisees, across all types of franchised businesses, as of 2018:
● Average salary: $58,000
● Bottom 20 percent: $40,000
● Top 20 percent: $163,000
Franchisees in the "bottom" group are just starting out as first-time owners, Career Explorer notes. The top 20 percent refers to experienced franchisees with at least a few years of franchise ownership under their belts. Note that these franchise facts aren't about specific businesses but cover all types of franchises and all levels of ownership, from novice owners with a single unit up to franchisees with multiple units.
A separate study by Franchise Business Review, surveying nearly 29,000 franchisees32, found that 51 percent of franchisees—across all industries—make less than $50,000 a year. Yet the same survey showed the average annual income of all franchisees is around $80,000. What accounts for those two very different figures? Averages can get inflated by a few very high-earning owners on the top end of the scale.
Don't confuse what a franchise earns in profits with what the franchisee earns in salary. A franchisee uses profits to pay business taxes, loan repayments, staffing costs, equipment costs, annual fees to franchisors, and more. The franchisee's salary comes from what remains after those payments.
2. Average Start-Up Costs
These are "initial investments," one-time costs for buying and setting up the franchise, as outlined by human capital management firm ADP:
● Least expensive: Around $10,000
● Most expensive: Around $5 million
● Most franchises initially cost: Between $100,000 and $300,000
The type of franchise makes a big difference. A home-based travel agency franchise, Dream Vacations, comes with a start-up cost of just under $10,000. The initial investment for a Kitchen Tune-Up franchise is $72,000. Launching a popular fast food or sit-down restaurant franchise can run into millions.
3. The Most Expensive Franchises
Five types of franchises tend to incur the highest start-up costs. Hotels and motels, casual chain restaurants, fast-casual dining franchises, convenience stores, and storage facilities are the priciest categories.
Entrepreneur examined its Top 500 franchises and identified the most expensive of those high-performing franchises. These figures reflect what franchisors call the total initial investment:
● Ace Hardware: $286,000 to $2.1 million
● Dunkin': $395,000 to $1.6 million
● Taco Bell: $525,000 to $2.96 million
● Planet Fitness: $1.1 million to $4.2 million
● Sonic Drive-In: $1.2 million to $3.5 million
● McDonald's: $1.3 million to $2.2 million
● Culver's: $1.97 million to $4.7 million (Culver's is a hamburger and frozen custard chain.)
4. The Least Expensive Franchises
For comparatively inexpensive franchises, look at cleaning companies, real estate, travel, exercise, and solo services like pet care or home inspections. Here are seven franchises with the lowest start-up costs, according to Nerdwallet and Entrepreneur:
● Cruise Planners: $2,095 to $23,367
● Jazzercise: $2,500 to $38,000
● Stratus Building Solutions (commercial cleaning): $3,450 to $100,000
● Anago Cleaning Systems: $4,590 to $32,348
● Fit4Mom: $6,205 to $24,285
● In-Home Pet Services: $9,200 to $35,000
● CleanNet USA: $17,977 to $46,525
What accounts for the variations between the low and high ends of these investments? Investments increase if, for example, you purchase a "master franchise," where you run several units.
5. Franchise Failures and Successes
When you research franchises, don't fall for a myth circulating on many websites. Statements claiming that franchises succeed 95 percent of the time are just an "urban legend," warns business publisher Forbes.
Forbes notes that franchises fail at about the same rate as other types of businesses with employees: Two-thirds survive for two years, and about half survive about five years, the Small Business Administration reports.
Franchise facts vary widely, with some statistics noting failure rates of 15 to 35 percent. Yet some companies' franchises fail only 1 percent of the time, financial management site Investopedia says. Finding simple "franchises succeed X percent of the time" numbers is easy—but can be less than accurate.
So how can you feel confident that your investment is solid?
● Do your homework. Research specific franchises in detail.
● Pay special attention to the Franchise Disclosure Document, which outlines the company's financial status and franchise performance.
● Talk directly to current franchisees. The best franchisors, like Kitchen Tune-Up, connect prospective owners with current ones.
● Understand the franchise advantage. While franchising is not an easy guarantee of success, it does give you a known brand, proven processes, an established relationship with suppliers, training, and customer leads.
Research Kitchen Tune-Up and learn how the company's extensive, ongoing training and support make Kitchen Tune-Up one of the best bets for franchisees. With its affordable start-up costs and decades of success, Kitchen Tune-Up might be the right fit for you.