A Home Repair Business Can Improve Your Financial Situation - Here's How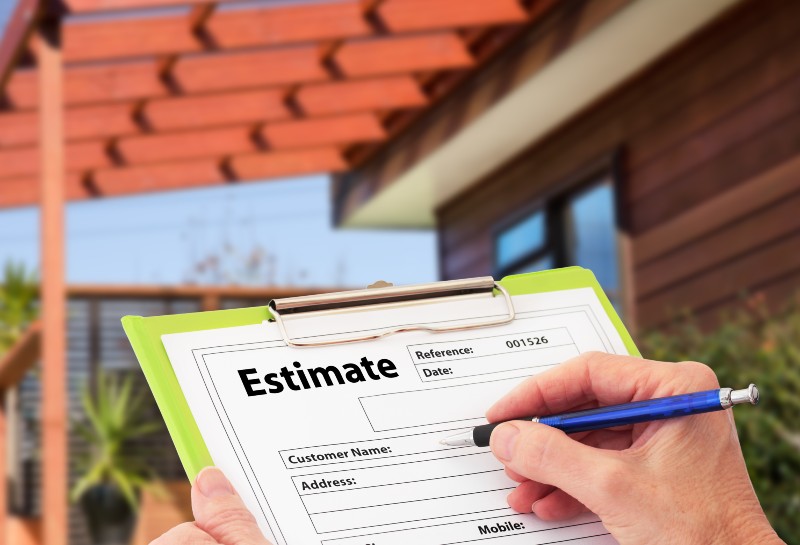 Home renovation and repair is a rapidly growing industry with plenty of potential for new businesses to enter the field and thrive. Starting a home repair business can entice entrepreneurs who want to become their own bosses. The industry can also offer a variety of unique opportunities for growth with different areas of specialization and franchising opportunities for a business owner looking to get into the home repair business. Here are a few things you can consider when considering starting a home repair business.
Lower Start-Up Costs
Due to the nature of a home repair business' reliance on its equipment, home repair businesses can sometimes be cheaper for business owners to start than others. Especially if an entrepreneur wants to start a company, a business owner may already have many of the tools required for the job. This can save money on expensive equipment that may otherwise be required for other home repair and renovation fields.
However, home renovators and repairmen will still need to consider several expenses that come with opening a business. You'll need a contractor's license to work on people's homes, plus advertising and marketing expenses. Many home repair businesses choose to operate out of the owner's home, allowing the business owner to save money on renting a location for the enterprise.
Popular Industry
Home renovation and repair is a rapidly growing industry with plenty of opportunities for new businesses to get in on the rise. The home renovation industry has almost doubled in size over the last ten years, with a particular spike in growth during the previous two years. As many businesses and employees have moved to remote work and working from home, home repair and renovation businesses have seen massive increases as homeowners seek to spruce up their personal office space.
The home repair industry is also expected to continue growing throughout the coming years. A study from Global Market Insights projects the home improvement industry to be worth over $1 trillion by 2027. Innovations in the home, like smart devices and home automation systems, have also seen an increased focus on home renovation.
A Variety of Different Fields in Home Renovation and Repair
Along with the significant growth of the home improvement industry over recent years, there are plenty of different fields business owners can look to specialize in. Businesses can focus on both residential and commercial repairs, and a home repair business can specialize in several different areas within the home. Some companies concentrate on kitchen renovation or bath repair, while others specialize in specific aspects, like working with real estate agents on renovations.
Business owners looking to start a home repair operation can also look to several franchises to get started with their company. An entrepreneur interested in creating a home repair business can find plenty of franchises suiting particular interests and areas of the home.
No Experience Needed
One aspect of home repair businesses that can appeal to many, especially those looking to buy a franchise, is the lower necessity for advanced knowledge. Suppose you're looking to open a home repair business but don't have the knowledge or expertise to do the job yourself. In that case, home repair businesses offer a great opportunity for those less familiar with the field to test the waters of the home renovation industry. Business owners starting a home repair business can hire technicians and qualified and knowledgeable staff to handle the brunt work of the actual repairs.
Franchises also offer an excellent opportunity for less home repair-savvy business owners to enter the industry. Buying a franchise comes with the knowledge and expertise of trained professionals with years of experience in the industry. Franchises typically come with plenty of resources to ensure a business owner is brought up to speed to make their home repair business a success.
Franchising Opportunities
Franchising provides a unique opportunity for entrepreneurs to get into the home repair business with a leg up on the competition. Buying a franchise in a company typically does not require much experience in the home renovation industry and allows newcomers to get proper training and instruction in the field. Many home repair businesses also provide a variety of sample materials and guidance on how their company operates, allowing even newcomers to the home renovation industry to succeed with their business.
Kitchen Tune-Up Can Remodel Your Franchise Expectations
If you're an entrepreneur interested in buying a home renovation franchise, Kitchen Tune-Up may be the perfect option! With over 30 years of experience in the home renovation industry, Kitchen Tune-Up provides everything from training and support to sample products and franchise owners have access to our hiring and onboarding software. Joining the Kitchen Tune-Up family can help you take charge of your financial future for a lower initial investment than the rest. Contact Kitchen Tune-Up today to learn more about Kitchen Tune-Up franchise opportunities.