Appliance Repair Franchise: Pros, Cons, & What's a Better Investment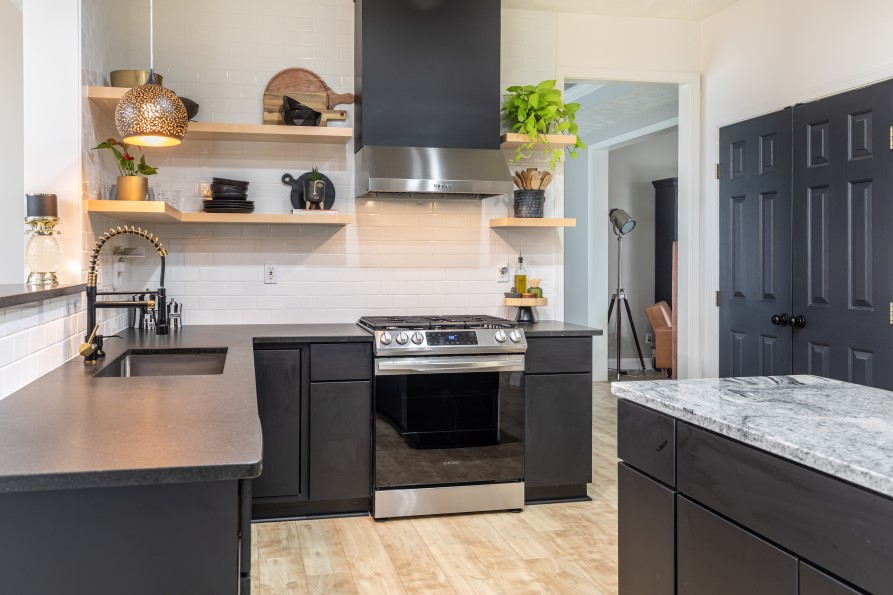 Starting an appliance repair business can be an attractive option for people with a customer service mindset. But an appliance repair franchise may be more work than it's worth. Learn the pros and cons, as well as what other similar types of opportunities make better investments.

If you've ever had your dishwasher quit mid-cycle, or your fridge stop cooling, you understand the importance of fast, convenient appliance repair. The recession-resistant market is forecast to hit $6.3 billion in 2023, according to IBISWorld. Strong new home sales and high consumer spending are helping propel the industry forward as people invest in their homes.

Let's explore the pros and cons of owning an appliance repair business and discuss a better investment option for aspiring entrepreneurs.
Pros of Appliance Repair
One of the most appealing aspects of starting an appliance repair venture is the low startup cost. Compared to other businesses, appliance repair does not require a large investment in equipment or materials. And it's typically a mobile business with low overhead.

Appliance repair is in high demand. The appliance shortages witnessed in 2022 are expected to continue through 2023, according to Kelley Blue Book. Exacerbating these shortages is inflation, as prices for nearly everything increased sharply over the last year, according to NBC News. With limited availability and higher costs, replacing appliances is less attractive than ever. More people are choosing to fix their appliances instead of buying new ones, ensuring a robust customer base.
Cons of Appliance Repair
Although there are many reasons to consider appliance repair, the business does have some drawbacks.
Experience:

Business and repair experience are not required to open an appliance repair company, but specific skills can help increase your chances of success. And while you don't necessarily need to be the one going on service calls, understanding appliances and appliance repair can reduce headaches.



Competition:

Not only will you be competing directly with other small standalone appliance repair businesses, but these services are also sometimes offered by appliance retailers or manufacturers — they may have partnerships with repair companies for their warranties, independent contractors, and even property management companies. With so many businesses offering similar services, you'll need to find ways to differentiate yourself from the competition and focus on customer service.



Technology upgrades:

Appliance manufacturers are equipping our refrigerators, ovens, and dishwashers with the latest technology to appeal to customers. A new refrigerator from a popular manufacturer comes equipped with Amazon's Alexa, and in addition to keeping your food cool, it controls your phone, TV, home thermostat, and more. Finding technicians to repair smart appliances and stay abreast of advancements can be challenging for small business owners and will require an ongoing investment in learning.
Liability concerns:

As with any business, there are liability concerns to consider. In the appliance repair industry, these concerns may include potential damage to a customer's property, injuries sustained while on the job, or disputes over the quality of work.
Kitchen Tune-Up: A Better Investment Option
While owning a kitchen appliance franchise is an option, focusing on remodeling may be a better investment. The kitchen remodeling industry offers high-profit margins, an in-demand service, and the opportunity to create a lasting impact on a customer's home. Americans spent an average of $8,484 on home remodeling projects in 2022, and kitchens were one of the top remodeling projects, according to Angi.
Kitchen Tune-Up has a strong reputation for quality and customer satisfaction. We offer entrepreneurs a turnkey business opportunity to capitalize on the growing demand for kitchen remodeling services. Our brand specializes in cabinet refacing, cabinet painting, and custom cabinetry, allowing franchisees to offer a wide range of services to meet the diverse needs of their customers at accessible price points. Having a variety of service offerings and curated designs enables our franchisees to improve customer satisfaction and generate more revenue.
To help you get started, Kitchen Tune-Up offers comprehensive training and ongoing support in the remodeling business. Our training program covers everything from marketing and sales to operations and customer service. It's our goal to ensure franchisees are well-equipped to run their businesses successfully and provide top-notch services. Our ongoing support enables you to navigate the challenges of business ownership and foster growth. It includes access to a dedicated franchise consultant, marketing materials, and a network of fellow franchisees.
A Kitchen Tune-Up franchise offers a low initial investment of $129,930 to enable aspiring entrepreneurs to start a business and achieve their dreams. We also offer $48,000 of in-house financing to qualified candidates.
Invest in Yourself. Own a Kitchen Tune-Up Franchise
If the cons of operating an appliance repair franchise have you considering other options, inquire now to learn more about launching a Kitchen Tune-Up in your community.