Best Franchise for a Small Town: 4 Services That Are Thriving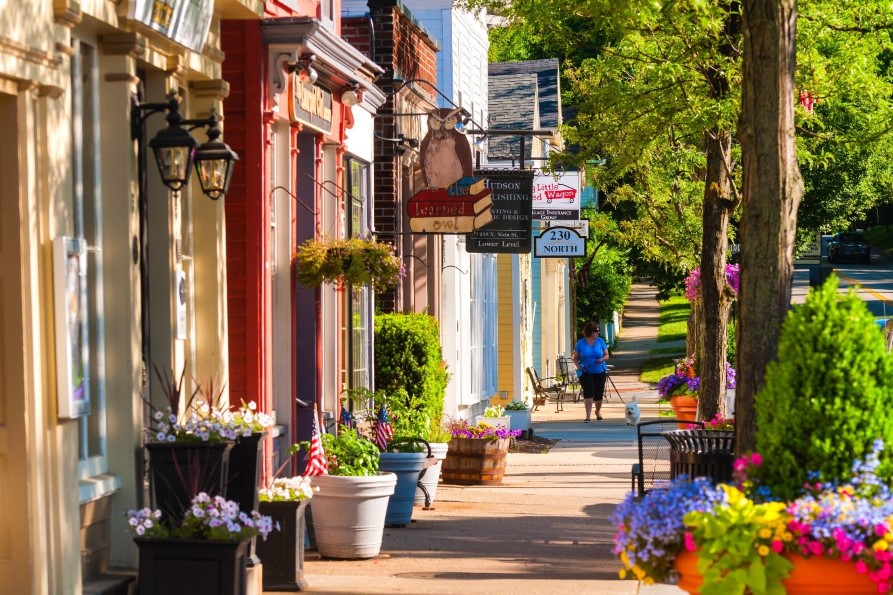 Service businesses often make the best franchises for small towns. Learn why and which types of opportunities are some of the most successful.

America is a nation of small towns. Pandemic-driven moving patterns are sparking a resurgence in small-town America. At least 41.9 million people moved in 2021, according to the U.S. Census Bureau. The ability to work remotely and increased broadband access is prompting people to leave the high cost of city living behind and relocate for a better quality of life. From 2020 to 2022, approximately two million people left the nation's largest cities. Entrepreneurs are targeting small towns for business development to cater to this growing population.

When it comes to owning a franchise in a small town, there are a few factors to consider. Launching a business is never easy, but some franchises perform better in small towns. Here are some examples of franchises that are often successful in small towns.


Service-based franchises: Franchises that offer services rather than physical products can be well-suited for small towns. These could include businesses like cleaning services, lawn care, home repair, tutoring, or pet care. Service-based franchises typically require fewer physical resources and can be tailored to the specific needs of the local community.


Niche or specialty franchises: Small-town residents often appreciate unique and specialized offerings catering to their interests and needs. Franchises that provide niche products or services, such as craft stores, boutique fitness studios, or specialty coffee shops, can thrive in small communities by offering something different from larger chain stores.


Local food and beverage franchises: Establishments that serve local or regional cuisine or focus on farm-to-table or organic ingredients, can be popular choices in small towns. Small-town dwellers often appreciate supporting local businesses and having access to fresh, high-quality food. Consider franchises such as local restaurants, cafes, or ice cream shops that can provide a personalized experience.


Convenience-oriented franchises: Small towns may lack certain conveniences found in larger cities. Franchises that cater to these needs, such as convenience stores, pharmacies, small-scale grocery stores, or delivery services that bring goods from neighboring towns or cities can achieve positive results.
Benefits of a Home Services Franchise
If you are considering the best franchises for small towns, service-based franchises are in high demand. Kitchen Tune-Up provides a low-investment opportunity to capitalize on the home services industry. For an investment of $129,930, we provide training, marketing guidance, and ongoing support to help you operate a scalable, kitchen design franchise. We also offer qualified applicants $48,000 of in-house financing to make our brand more accessible.

Kitchen Tune-Up specializes in multiple services, including cabinet refacing, cabinet painting, wood restoration, and custom cabinetry. People are turning to small-town life to trim expenses. Having a business with a wide array of affordable services can help you drive sales, and this diversification of services allows you to cater to a wide range of customer needs, potentially increasing your revenue streams and maximizing your earning potential.

As a franchisee, you can leverage the reputation and credibility of the brand, which can help attract customers and build trust in your local market. To determine your territory, we review current census data and adjust based on the age of homes, average household income of homeowners, and other factors pertinent to the home improvement market. From this data, we create territories with an average population of 260,000 and a minimum of 41,000 single-family homes.
Explore Franchising Opportunities with Kitchen Tune-Up
If the perks of small-town life sound appealing and you're ready to build a business in Main Street America, inquire now to learn more about Kitchen Tune-Up. One of our franchise advisors will help you find available territories to suit your needs.