Business Ownership Opportunities: An Overview of Your Options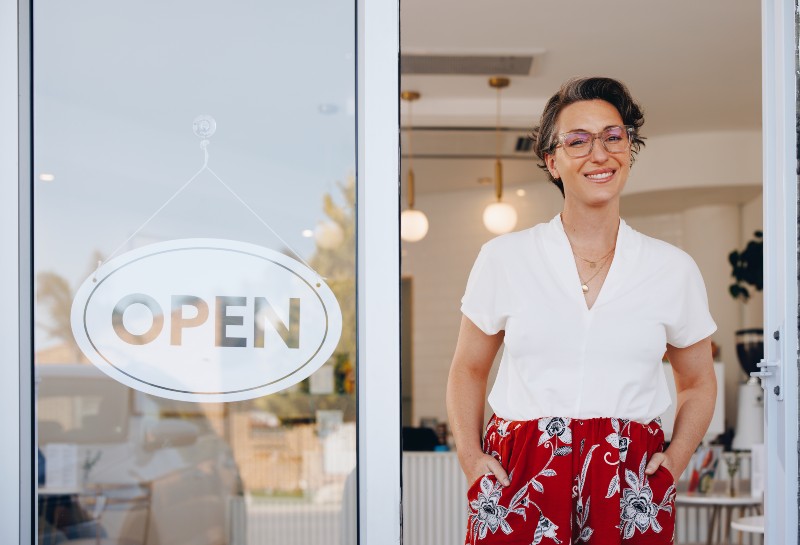 In the modern, fast-paced business world, there are more ways than ever for entrepreneurs to own their own businesses and become their own bosses. There are various business ownership opportunities for entrepreneurs to start a business, incorporating both online and offline settings. Each type of business ownership opportunity will have different benefits and drawbacks based on the industry, so it's essential to understand what each type of business entails.
Opening a Brick-and-Mortar Store
The time-tested traditional way many business owners have started their own business is through a brick-and-mortar location. Physical, in-person stores lend themselves to the local community, allowing business owners to become a part of their local economy and sell to the familiar faces around them. Business owners will find brick-and-mortar stores to have a more personal relationship with their customers and community.
However, brick-and-mortar stores could have some drawbacks, like limited scope of clientele. A physical store is catered to the people around you in your community, so many in-person locations have also chosen to open online storefronts alongside their storefronts. A brick-and-mortar store also comes with the responsibility of securing a location and all the fees and costs associated with it.
Home-Based Services
Home-based businesses have become increasingly popular in recent years as more entrepreneurs and business-savvy individuals have chosen to move away from traditional stores and offices. Many business ownership opportunities are associated with a business based out of the home, with everything from home repair and renovation services, cleaning services, to even home bakeries and craft sales.
When starting a home-based business, entrepreneurs can serve their local community just as easily as having physical storefront, if you bring your showroom to the customer. Running a business out of your home can save on overhead costs, while allowing you to serve customers just as easily as having a store or shop.
Starting An Online Business
When assessing your business ownership opportunities, online businesses should be a significant consideration for starting a business. The online space has seen rapid growth over recent years and is accommodating a variety of businesses. Online marketplaces like Amazon and eBay have given unique opportunities for sellers to make their living selling products online. Many in-person businesses have also transitioned to online storefronts recently, with the internet offering greater scope for sales.
Starting an online business does, however, come with increased competition. With physical locations, you will typically compete primarily with other companies in your area. Moving a business to an online space means it will suddenly find itself with a breadth of competition from different online businesses. Any new online business must discover what makes them stand out from the competition.
Online Marketplaces
With the growth of online marketplaces like Amazon and eBay, many entrepreneurs have seen significant business ownership opportunities as online sellers. Online marketplaces can offer a variety of purposes, with sellers able to deal in anything from video games, clothing, collectibles, and more. Online marketplaces allow potential business owners to start their own retail businesses through an already-established platform.
However, much like with other online businesses, becoming a seller on a marketplace comes with a significant level of competition. Sellers will find themselves competing with thousands of other sellers on sites like Amazon. Starting a store on an online marketplace also requires sellers to source their own goods.
Buying a Franchise
For entrepreneurs looking to start a business with a leg up on the competition, buying a franchise is an attractive option for those who want to hit the ground running. When purchasing a franchise, you're buying into an already established brand name and the reputation that comes with it. Many businesses offer extensive training programs for franchisees to help them succeed from the get-go, along with coming with the knowledge and expertise of trained professionals in their industry.
Buying a franchise does give business owners a significant leg up, but it also comes with the business's expectations. Franchise businesses typically have a particular method of operations that franchisees will be expected to follow, though the training is provided to meet those expectations. While owning a franchise does give some of the freedom of owning your own business, a franchisee is still expected to report to the company at large.
Kitchen Tune-Up: A Great Business Ownership Opportunity
If you're interested in buying a franchise, Kitchen Tune-Up may be the right choice for you. We offer both home-based or retail locations – the choice is yours. And with over 30 years of experience, Kitchen Tune-Up provides you with the knowledge, training, and support you need to make your business a success. Contact Kitchen Tune-Up today to learn more about our business ownership opportunities.