Buying a Remodeling Franchise: How to Make the Right Choice for You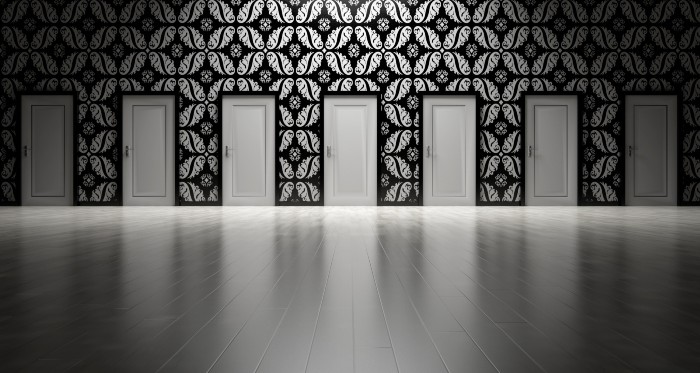 Buying a remodeling franchise is a big step, and it might be the best move to further your career. Many people don't realize that the term "remodeling franchise" is a broad category encompassing many different aspects of business. Options include bathroom remodeling, window coverings, decorative concrete and flooring franchises, closet and organization franchises, kitchen remodeling, and more. When someone decides to start a home remodeling franchise without knowing about different remodeling options, they may choose the wrong one or get overwhelmed and give up.
If you want to buy your own home remodeling franchise but are unsure which category works best for you, it's great that you're doing some research before getting started. It can be a challenging topic to research, so that's why we've decided to compile the basics to get you started.
Different Kinds of Remodeling Franchise
There are many different remodeling franchises to consider, and you should have a basic understanding of them before you get started. Here are a few of them, as well as a summary of the things you'd need to know about them.
Closet and Organization Remodeling Franchises
The economy is causing many people must stay in homes that may be too small for their family size or no longer meet their needs. The market for closet and organization storage solutions is growing fast. Tailored Closet is one such franchise, and over the past five years, it has experienced double digit sales growth. When consumers need to better maximize their space, Tailored Closet is there to help them make the most of it. By designing and installing custom storage solutions, franchise owners can create calm out of chaos of closets, garages, laundry rooms, pantries, home offices, and more.
Concrete Coatings Franchises
Most remodeling franchises under this category use concrete in various ways, from concrete repair to aesthetic applications. They can transform just about any concrete surface from renovating patios to creating beautiful outdoor entertaining spaces, to giving consumers' old walkways and driveways a fresh and unique look. Concrete Craft is an excellent example of a concrete remodeling franchise. They specialize in decorative concrete, durable overlays, staining solutions, and vertical concrete applications for both homes and businesses.
Bathroom Remodeling Franchises
Bathroom remodeling businesses are hired for many things. They might do anything from tile replacement, tub to shower conversions, to an entire tear-down-and-rebuild project. Bath Tune-Up is one such franchise, and it's similar to its sister brand, Kitchen Tune-Up, in several ways. Like other remodeling franchises in this category, they do anything from minor surface-level changes to major makeovers.
Kitchen Remodeling Franchises
Kitchen remodels are highly sought after by clients. Whether the focus is aesthetics, functionality, or layout, kitchen remodeling franchises can do it all. Capabilities include redooring, refacing, custom cabinets, and more. An example of a good kitchen remodeling franchise is Kitchen Tune-Up. They train their franchise owners to provide five key services, from their original 1-Day Tune-Up, cabinet redooring, cabinet painting, cabinet refacing, custom cabinets, and more. Each location can provide almost anything a client has in mind for their new and improved kitchen.
Choosing a Franchise
Now that we've covered some of your franchise options, it's time to choose the one that's best for you. One of the first things you're probably going to ask when deciding is, "Which one costs least to open and give me the most profit?"
Profit potential may not always be obvious when choosing a franchise. One franchise location may make far more revenue than another franchise in the same industry, and vice versa. Sure, some services are more in demand than others, but other factors also come into play when it comes to making a profit, such as the initial investment. How much dedication are you willing to give to your new business? Owners who are more invested in their franchises in terms of both time and money are more likely to succeed. We know you have questions, so we're here to answer some of the most common ones.
Do I need prior experience in the franchise industry?
This is one of the best parts of franchising. You don't need to choose a business that fits your pre-existing expertise, so you can more freely choose the franchise option that's right for you, your financial goals, and your lifestyle. Kitchen Tune-Up provides training and resources so that you can hit the ground running. It allows you the freedom of managing your own business while bolstering you with the long-running track history of an established company.
Is this a high-demand market?

Home remodeling is always in high demand. For example, the U.S. home decor market reached a value of around $641.4 billion in 2020. In 2021 there will have been $435.8 billion worth of home remodels made, and it is predicted that $510 billion will be made in 2024. Around 61% of homeowners in the US had home renovations the same year. Homeowners appreciate having updated living spaces, and interior remodeling can also be a critical part of increasing a home's value before a sale. Two rooms with some of the highest return on investment value are bathrooms and kitchens. Updating a kitchen can give any home an instant facelift.
So what franchise is best?

Consider which kind of franchise works best for you. Which business opportunity fits your idea of the perfect lifestyle? Remodeling kitchens is straightforward, easy to market, and continually in demand. Best of all, Kitchen Tune-Up provides many resources to help you market and develop your new business. Learn more about the benefits you can expect as a Kitchen Tune-Up franchise owner.
No matter which kind of remodeling franchise looks the most profitable on the surface, it's essential to choose the one you feel is best for you. Kitchen Tune-Up is a great franchise opportunity with room for growth. Get more information about how to get started today.