Cabinet Refacing Business: 6 Questions to Ask When Looking to Buy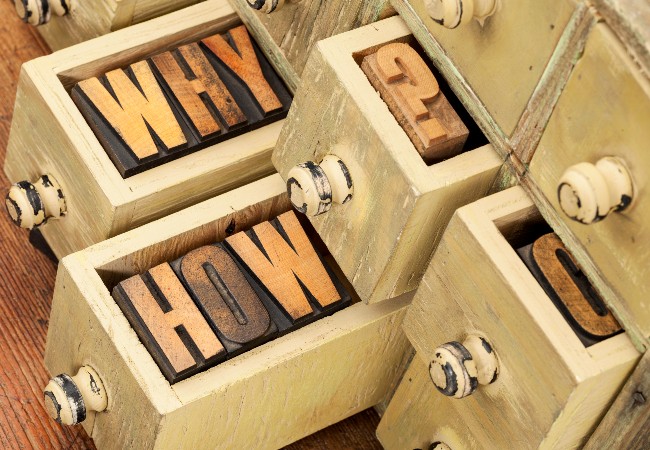 Home renovation is one of the hottest industries in the market today. Many families view the kitchen as one of the focal points of their home, often one of the first places homeowners look when they want to remodel. Cabinets take up a considerable portion of a home's kitchen space, so many homeowners want to ensure their cabinets are both fashionable and functional. A cabinet refacing business can be an excellent way for entrepreneurs to work their way into the home renovation industry. However, it's best to consider plenty of questions when assessing these business opportunities.
What are the Advantages of Owning a Cabinet Refacing Business?
Cabinet refacing can be an attractive option to many homeowners looking to update the look of their kitchen. Refacing can modernize a rustic kitchen with a fresh modern look at a lesser cost than replacing its cabinets entirely. Cabinet refacing also takes significantly less time than a complete replacement, so cabinet refacing can take advantage of homeowners looking for a more time-conscious renovation.
A cabinet refacing business can also place a significantly smaller financial burden on the company. Due to the nature of cabinet refacing as opposed to replacement, refacing will use considerably fewer materials than replacement, creating a lower cost for the equipment.
What Kind of Work Comes with Cabinet Refacing?
Cabinet refacing business opportunities operate differently than those that fully replace your cabinets. Rather than removing and replacing the framework, a cabinet refacing business uses what is already there. Cabinet refacing changes the exterior look and feel of the cabinet without altering any structural components. Cabinet refacing will refit cabinets with new doors, drawer fronts, and molding without touching any structural elements keeping the cabinet in place.
How Do You Market a Cabinet Refacing Business?
One thing to consider with any business is how you'll market your cabinet refacing company to potential customers. It's essential to pinpoint what makes your cabinet refacing business differently and what sets it apart from other businesses. Some businesses focus on the quality of their products or on providing better customer service than competitors. Designing a logo or slogan is another critical part of setting your business apart from others.
Finding a way to distinguish your business from the rest can be one of the most essential factors in ensuring its success. This is why many potential entrepreneurs will choose to go the franchise route. Buying a franchise business like Kitchen Tune-Up gives you access to a larger company's marketing strategy with an established brand and presence in the home renovation market. Plus, Kitchen Tune-Up does more than just cabinet refacing and offers 5 unique services to update the kitchen.
How Much Does It Cost to Own a Cabinet Refacing Business?
The financial cost of opening a cabinet refacing business can be one of the most crucial factors when starting a cabinet refacing company. The average starting cost of a business often goes over $100,000. Cabinet refacing businesses will typically operate cheaper than a business offering a total replacement, given the lower quantities of required resources.
Lower startup costs can be another enticing reason many entrepreneurs choose to go with Kitchen Tune-Up. Kitchen Tune-Up's startup costs for a new franchise require a $79,950 initial investment fee with $39,980 in working capital. Kitchen Tune-Up also offers in-house financing options for business owners to help fund the cost of buying a Kitchen Tune-Up franchise.
Who are the Right People for the Job?
A business lives and dies by its employees, and having the right people on your team can set you up for success well into the future. Using sub-contractors and online job boards to find employees with experience in home renovation can bring a broad skill set to your team.
Buying a franchise can also help with the employee selection process. Buying a franchise in a cabinet refacing business can give you access to that company's hiring portal, broadening your window of opportunity to find experienced employees. Kitchen Tune-Up franchisees gain access to Kitchen Tune-Up's hiring software, quickly pushing out job listings to top online job boards.
What are the Benefits of Buying a Franchise?
Buying a franchise gives you access to an established business's more extensive wealth of resources. From hiring software and vendor relationships to the wealth of knowledge and training you receive from an experienced team, buying a franchise can set your business up for success from the get-go.
As a Kitchen Tune-Up franchisee, you'll receive training from experts with advanced knowledge in the home renovation field. Even if you don't know much about home renovation beforehand, you'll be given everything for your business to succeed. Kitchen Tune-Up franchisees come from all different backgrounds with varying degrees of expertise in home renovation, including no industry experience at all.
Why Should I Go With Kitchen Tune-Up?
When you buy a Kitchen Tune-Up franchise, you're buying all the experience and know-how that comes with over 30 years in the home renovation industry. Kitchen Tune-Up franchisees gain access to a wealth of training from knowledgeable professionals, and entrepreneurs from all different business backgrounds can find success working with Kitchen Tune-Up. Contact Kitchen Tune-Up today to learn more about this lucrative cabinet refacing franchise opportunity.