Decorating Den Franchise vs. Kitchen Tune-Up: A Comparison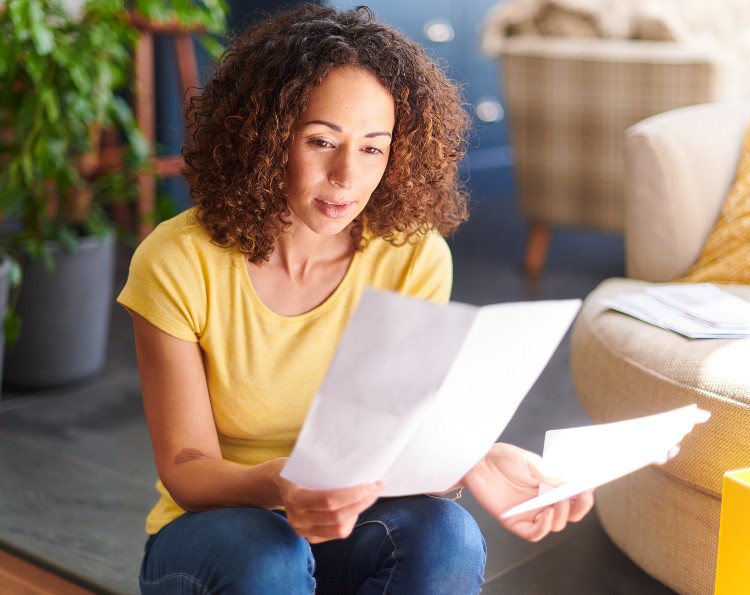 Buying a franchise is a big decision for any business owner. When looking into any business, there will be various options for entrepreneurs to choose from when deciding on a business. With the home renovation industry growing at unprecedented levels, many entrepreneurs are looking at home renovation in a new light. Knowing the difference between franchise opportunities and businesses can help you pick the right company and business. If you've ever considered buying a Decorating Den franchise or a Kitchen Tune-Up franchise, here are some things you should consider.
Training
When buying a franchise with any business, training is an important step. Understanding how a company operates is vital to your success as a franchise owner. Decorating Den provides training options for new franchisees with information, instruction, and education. Franchisees buying a Decorating Den franchise will receive design and space planning training, offering a greater focus on interior design.
Kitchen Tune-Up lays out its training methods, starting with a 4-week training program wholly online, leading into 11 days of a mix of virtual and in-person training at our Experience Center in Dallas. Kitchen Tune-Up provides franchisees with a Regional Operations Manager as a contact who will help those franchisees to set up their 12-week plan. Kitchen Tune-Up also gives a variety of online materials, from videos to manuals and webinars.
Initial Investment
Investment is also an essential part of franchise ownership, with franchises requiring a large amount of capital to start up. Buying a Decorating Den franchise typically comes with an investment of anywhere from $50,000 to over $70,000. That investment also comes with a $39,900 initial franchise fee for opening a Decorating Den franchise. Much like other franchises, Decorating Den also requires a line of working capital, typically ranging from $5,000 to $10,000.
Kitchen Tune-Up does feature higher investment fees to cover the greater scope of its business. Kitchen Tune-Up has an initial investment fee of $79,950 and $39,980 of working capital. However, Kitchen Tune-Up offers in-house financing for franchisees looking to buy a Kitchen Tune-Up franchisee, with Kitchen Tune-Up providing up to $48,000 in-house financing, and a 15% discount for qualified Veterans. Ask for more details.
Ongoing Support
Support from a business also can play a major part in helping to ensure the success of a new franchise. Decorating Den touts its franchisee support with a team of coaches and mentors helping to guide new franchisees. Decorating Den also boasts of its strong relationship with "over 150 brand name manufacturers", giving new business owners a chance to get in with knowledgeable and experienced suppliers from the get-go.
Kitchen Tune-Up has a successful franchise program, with entrepreneurs gaining access to a wealth of resources and expertise. Kitchen Tune-Up features a variety of programs to keep its franchise owners on the forefront of the industry with weekly coaching calls, a private podcast, and weekly emails, among others. Kitchen Tune-Up thinks of its franchises as a family, hosting "national reunions" and providing benefits for pricing, purchasing power, and more.
Specialization
One of the most significant differences between Decorating Den and Kitchen Tune-Up is the scope of each business' focus. Decorating Den focuses heavier on interior design with franchisees trained in space planning and design, with a focus on redecorating rooms and sprucing up the looks of the home. Decorating Den places a heavy emphasis on the design portion of the home renovation industry, calling franchisees with an "eye for design" to join the company.
Kitchen Tune-Up focuses on the kitchen with various services related to fixing up kitchens and giving them a more modern look. Kitchen Tune-Up provides everything from simple kitchen renovations to cabinet redooring and refacing and even restructuring and re-arrangement of the whole kitchen. Kitchen Tune-Up focuses less on the pre-existing experience of the franchisee, with franchise owners focusing more on the business side and less on the technical knowledge required.
Marketing Framework
Once your location has opened, marketing goes a long way to ensure a business's success. Both franchises feature robust marketing problems focused on helping your business to grow and succeed. Decorating Den offers perks like creating marketing content for your franchise and custom graphics for a marketing campaign.
Kitchen Tune-Up takes notes from its over 30 years in business and is part of the Home Franchise Concepts family of home services brand, a leading franchisor with 30 years of experience offering strong leadership and backing. Kitchen Tune-Up offers the experience and knowledge of how to market your business to various customers alongside resources to push your business.
Remodeling Your Expectations with Kitchen Tune-Up
If you're interested in the booming home renovation industry, Kitchen Tune-Up may be the right choice for you! We offer a variety of training resources for every business owner to understand the industry and how to succeed, alongside perks like in-house financing, exclusive territories, and a wealth of trained and knowledgeable experts ready to help. Contact Kitchen Tune-Up today to learn more about how we can remodel franchise your expectations!