Do You Need a Degree to Start a Business? The Answer Might Surprise You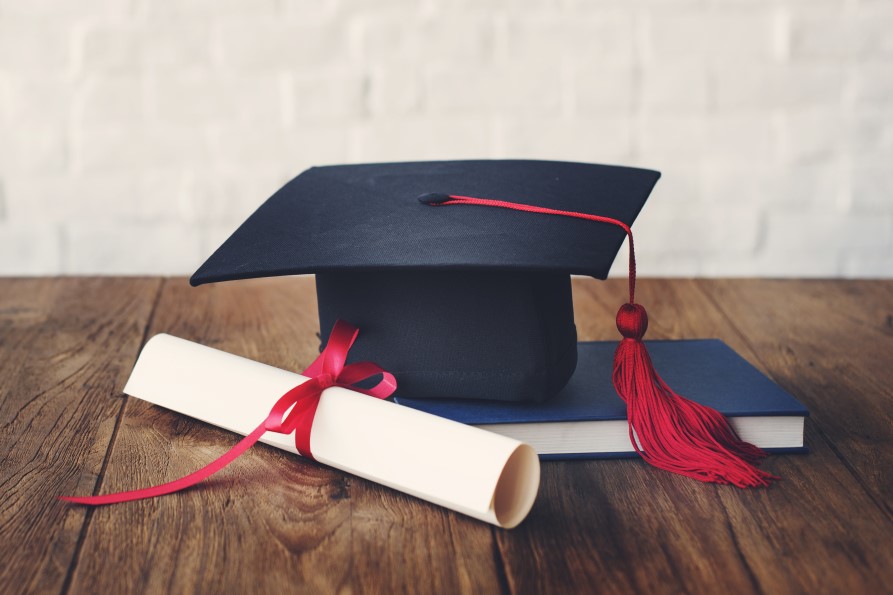 Do you need a degree to start a business? No. Learn what business ideas to consider and how experience and support can help.
History is littered with successful entrepreneurs who launched a business without a college degree. Amadeo Peter Giannini, the founder of Bank of America, never finished high school. David Green, the billionaire creator of Hobby Lobby, only has a high school diploma. And Hallmark pioneer Joyce C. Hall started selling greeting cards after high school graduation. At least 26% of business owners do not have a college degree.
While you don't need a college diploma to become an entrepreneur, having relevant experience, skills, and knowledge in your chosen field can be highly beneficial. You can gain experience and skills through working in the industry, taking courses, attending workshops or seminars, pursuing self-education, or seeking mentorship from successful entrepreneurs.
There are also many resources available to support new entrepreneurs, such as business incubators, accelerators, and mentorship programs. These can provide guidance, advice, and connections to help you get started and grow your business.
Small businesses are the building blocks of communities. They provide valuable services, resources, and employment. People pursue entrepreneurship to be their own bosses and diversify their investments. Nearly 13% of small-business owners were inspired to start a business to pursue their passion, according to Guidant Financial.
Franchise Advantage
If you want to pursue entrepreneurship but are concerned you don't have the skills you need to be successful, consider a franchise. Franchising provides a proven business model, a recognizable brand, and ongoing support from the franchisor. Franchises give local owners the tools they need to succeed. For an upfront investment, franchisees receive training, marketing support, and assistance with site selection, supply chain management, and other business operations.
Brighten Up Your Future
Kitchen Tune-Up, a leading kitchen remodeling franchise, is positioned to provide affordable remodeling solutions to homeowners who want to freshen up their homes and business opportunities for people who want to be entrepreneurs. Not all kitchens need to be replaced to be transformed. Our original tune-up gives existing kitchens a facelift by removing the dirt and grime from kitchen cabinets, installing decorative hardware, and adding accessories, such as rollout trays and spice racks.
Kitchen Tune-Up provides cabinet painting, redooring, and restoration, as well as full kitchen remodels. We use curated collections to help streamline decision-making and provide cost-effective solutions. Our owners focus on customer service and strive to deliver high-quality work and exceptional customer experiences.
Kitchen Tune-Up is part of the Home Franchise Concepts family, one of the largest franchisors of home services. Starting a business with a trusted partner has many advantages.
"Franchise ownership has many benefits over just starting a stand-alone business," said Jessica Winters, a Kitchen Tune-Up franchisee in Castle Rock, Colorado. "The supplier relationships, the brand reputation, the operational know-how, and being able to leverage the collective experience of other owners really helped us get off the ground quickly."
Here are some of the benefits of investing in a Kitchen Tune-Up franchise:
Comprehensive training.

Do you need a degree to start a business with us? No experience is required at Kitchen Tune-Up. We offer a comprehensive training program to give new entrepreneurs the tools they need to run a successful home services business. Our training includes 12 days of virtual and in-person education combined with 40 to 60 hours of online training.



Ongoing support.

Once our franchisees complete their training program, we assign them a regional operations manager to provide guidance and accountability as they complete a 12-week action plan to prepare for opening day.



High-demand market.

The home services industry is in high demand, according to Zillow. A survey revealed 48% of homeowners under the age of 40 tapped the equity in their home over the past two years, most commonly to pay for home improvement projects. American households complete an average of 2 home renovation projects annually.



Home-based business.

Kitchen Tune-Up requires an initial investment of $129,930 to $188,850. We have an in-house financing program and offer discounts to qualified veterans. With Kitchen Tune-Up, you have your choice of a home-based or retail location. A home-based business model keeps overhead costs low. Our owners conduct back-office administrative tasks from a home office and travel to clients to provide efficient service and customer convenience.



Sales and marketing system.

We have proven national and local marketing strategies in place to help drive leads from various sources, including online, social media, direct mail, and print ads. Our graphic design team can also create custom materials.



Exclusive territories.

Our team creates prime territories with an average population of 260,000 and a minimum of 41,000 single-family homes. We use current Census data and adjust based on the age of homes, average household income of homeowners, and other factors pertinent to the home improvement market.



Group buying power.

One of the advantages of partnering with a franchise is inheriting a system of existing owners who share best practices and have group buying power. Collective purchasing cuts costs and reduces the potential impact of supply chain disruptions.
Rethink the Definition of Success
Traditionally, college marks another stepping stone on the path to a prosperous future. Metrics indicate college graduates earn $1.2 million more in their lifetime than someone with a high school diploma. Job preparation isn't the only attribute of a college education. College is a time for emerging adults to discover their identity and build the life skills they need to succeed. It's a place where many people find lifelong friends and fuel their passion for learning.
But college isn't for everyone. The average cost of attending college at a public university is $102,828, putting a degree out of reach for many Americans. In addition, some high school grads might need more time before committing to another four years of grueling classes and late-night study sessions. And others may choose to devote their post-graduation years to military service or learning a trade.
It may be time to rethink what success looks like after high school graduation. Last fall, 62% of high school graduates enrolled in college, but only 76% of people ages 20-29 years old who earned a bachelor's degree in 2022 were employed, according to the U.S. Bureau of Labor Statistics.
Entrepreneurship remains a viable alternative if you weren't college-bound after high school. The average age of an entrepreneur is 42, and seasoned entrepreneurs are more likely to be successful, according to a study conducted by Harvard Business Review. It's never too late to start building a brighter future.
Remodel Your Career with Kitchen Tune-Up
Inquire now to learn more about partnering with an expert to launch a business in the home services industry. We have more than 35 years of experience in home remodeling and are searching for entrepreneurs to help our business grow.