Franchise Agreement: Know What You're Signing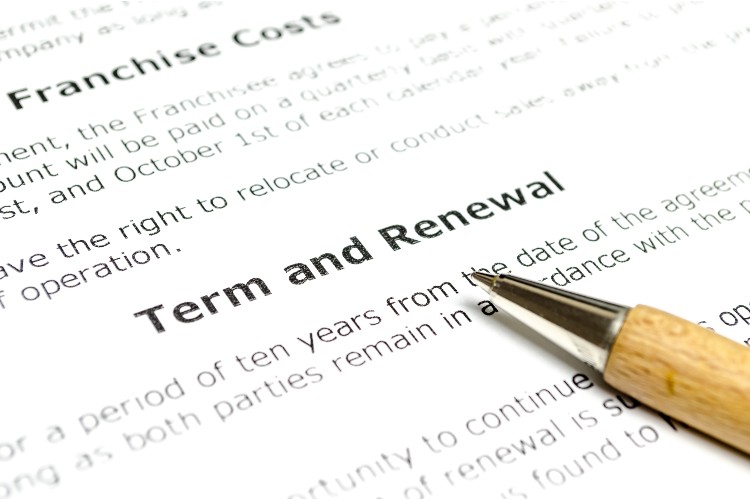 Franchise agreements exist to protect the franchisee and the franchisor. There are several different elements to these agreements, and they can vary greatly depending on the circumstances. It's essential to understand the full extent of any legal document that you are signing. This is especially true in the case of franchise agreements—which may outline responsibilities lasting many years.
Let's dive a bit further into franchise agreements and discuss what you can expect from these lucrative opportunities.
What is a Franchise Agreement?
A franchise agreement is a contract between a franchisor and a franchisee. It grants a franchisee the right to operate the business, including distributing goods or services identified or associated with the franchisor's trademark. Its main purpose of the agreement is to protect the intellectual property of the franchisor, while at the same time, to ensure that each franchisee operates the franchise business according to the franchisor's trademark, following their established protocols and business model.
What does a Franchise Agreement Include?
Franchise agreements can vary, and so can the details of what's included in them. The main elements that a franchise agreement will addresses include:
Obligations and rights of both parties
Listing of franchisor's intellectual property
Outlines for the operation to keep in line with trademark expectation
Terms and conditionals of which the franchise can be sold to another party
How Can Franchise Agreements Differ?
Depending on the company a person is buying a franchise from, agreements can contain any number of terms. Advertising obligations, termination clauses/obligations, non-compete clauses, audit and record expectations, and more. The typical duration of a franchise agreement is usually 10 or 20 years. Unfortunately, there is not a standard franchise agreement for the entire industry. Every franchise brand will create its own contract, but most agreements will contain common types of provisions, but they just might not be exactly the same.
What Should I Expect?
Your franchise agreement will outline the entire relationship between you and your franchisor. It will establish expectations for fee structures and the running of your business. It's imperative that you read through the agreement carefully and in full before signing.
What should I watch out for?
With so many variables, the main concern with franchise agreements is that potential buyers read through them carefully. Everyone has to answer whether or not the terms meet their needs. Some things to make sure to take note of when signing are:
Fees - Your agreement will lay out your upfront fees and what is included, as well as ongoing royalty and advertising fees. Make sure that they match up with your expectations.
Noncompete clauses – The franchise agreement may limit what other businesses you can own or work for, so make sure you are on the same page before signing.
Insurance – The franchisor will require you to have the necessary insurance to run the franchise. Its important to know the cost associated with this.
Training & Support – You need to know how to run the business. Franchisors like Kitchen Tune-Up offer many benefits including a robust training program and on-going support through the life of your business.
Terms of termination – No what constitutes as default, or breach of the contract to ensure you are able to abide by them.
It is essential to carefully read through the expectations set forth by your franchise agreement. It is the best way to make sure that the franchise business you are getting into is the right franchise for you. According to the International Franchise Association (IFA), the following are the most important sections in the Franchise Agreement that should be reviewed carefully:
Use of Trademarks – This is one of the main benefits you receive when purchasing a franchise. Are there any usage restrictions?
Location of the Franchise - This section describes the exclusive area or territory you would be granted as a franchise owner. Is it what you want?
Term of the Franchise – How long does the agreement last? Can you renew it?
Franchisee's Fees and Other Payments – Know the royalty payments and what are they based on, along with what the initial fees include.
Obligations and Duties of the Franchisor – Are you inline with the Franchisors requirements for training, keeping and submitting records?
Restriction on Goods and Services Offered – Know the standards, pricing guidelines, approved suppliers, etc.
Renewal, Termination and Transfer of Franchise Agreement – Know your obligations, how the agreement renews, and/or if it is transferable.
Want to Learn More?
For more information about Kitchen Tune-Up franchise opportunities or to speak to a franchise consultant to learn more about the Kitchen Tune-Up franchise agreement, please fill out our inquiry form. A member of our franchise licensing team would be happy to contact you to discuss our franchise opportunity.