Franchise Application: What to Expect When Applying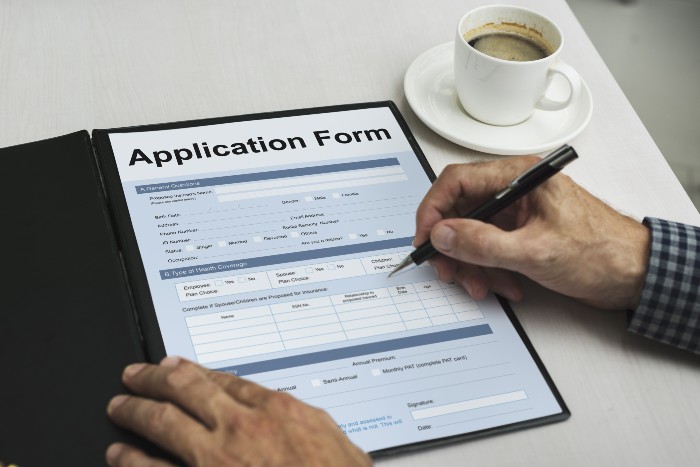 You've decided that owning a franchise looks like a great business opportunity. You've identified a franchisor you're seriously considering. What's next? How do you apply for a franchise, and what information will the franchisor ask you to provide?
Let's walk through the franchise application process step by step.
Franchise Pre-Qualification
The franchise pre-qualification form can have slightly different titles depending on the franchisor. Sometimes it's referred to as a franchise application form. Whatever its title, its importance is the same everywhere: This form is where you let the company know you're serious about your inquiry and want them to consider you as a potential owner.
The pre-qualification form is not a contract and doesn't commit you to buy a franchise, but it does ask personal financial questions. You'll want to gather this information early and accurately, and keep it on hand because during the franchise process you'll need to list these details:
● Assets, including cash on hand and in banks, marketable securities, retirement funds, real estate, business holdings, and personal property.
● Liabilities, including all mortgages, monies you owe (such as loans you're repaying), and other liabilities.
● Current sources of income, including salary, investment income, and any income from real estate.
● Financial background and plans, such as whether you've ever declared bankruptcy when you would be financially ready to invest in the franchise, and whether the franchise would be your sole source of income in the future.
● Any business partners who will be part of the franchise.
● Financial information on your spouse, if you have one.
Whether they ask on a pre-qualification form or elsewhere, the franchisor will want answers to the following non-financial questions along the way, too:
● What is your previous employment history?
● Are there locations you would prefer if you had a franchise?
● Who will be running the franchise, you or someone else? Not every franchise owner is also the location's manager.
● Why are you interested in this particular business? Be prepared to give your reasons and show that you've researched the company.
The franchisor could ask if you have the experience you believe make you a good candidate but remember: Many franchisors do not expect you to have experience in their specific field.
Doing Your Due Diligence
When you and the franchisor both know you are interested enough to submit a pre-qualifying form, it's time to do more research. The franchisor has to approve you as a qualified candidate, and you need to find out more before you finalize the franchise application.
Gathering Information In Person
Many franchisors hold "Discovery Days" or other events where prospective new owners visit the company headquarters and learn about the franchisor in more detail. Some franchisors even require serious prospects to attend these events.
This is the period when you should talk with current franchise owners and visit franchises. Franchisors can put you in touch with franchisees willing to share their experiences with you, but you also can reach out to franchisees on your own.
Understanding the Franchise Disclosure Document
The Federal Trade Commission requires all franchisors to give prospective franchisees the company's Franchise Disclosure Document (FDD) at least 14 days before prospects sign a final contract. Reviewing and understanding the FDD is crucial and can make or break your decision to buy a franchise.
If possible, review this document with a lawyer. The FDD lists 23 items franchisors must disclose, including company background, finances, fees, rules, restrictions on franchisees, the franchisor's litigation history, and more. The financial sections are especially important for a potential owner to comprehend. Those sections detail how well current franchises are performing.
The Franchise Agreement
This is the contract, your legal commitment to the franchisor—and theirs to you.
Having your own lawyer review this is important. Most franchise agreements are for 10- to 20-year periods, so you are committing yourself for a substantial period.
Franchise contracts cover details including these:
● Fees, royalties, advertising buy-in costs, and other costs the franchisee must pay to the franchisor.
● Operating rules, which can be broad, covering everything from opening hours to employee salaries to software requirements and location layout.
● Franchise territory—the geographic area to which you have exclusive rights.
● Both parties' rights regarding renewing the contract or terminating it.
Usually, franchise agreements aren't negotiable, so getting advice from an attorney who has experience reading these contracts is useful.
When applying to own a franchise, plan on taking enough time to gather and provide your own detailed financial information for the franchise application. Do your homework on the company, its franchises, and the experiences of current franchisees. Pore over the FDD with care, and do the same with details of the franchise agreement before you commit.
Kitchen Tune-Up invites you to find out more about how they make homeowners' dream kitchens into realities, and how you can become part of the Kitchen Tune-Up family. Visit ktufranchise.com or call 1-888-980-5210 to speak to a franchise consultant for more details about the franchise application process.