Franchise for Veterans: A Guide for Retired Military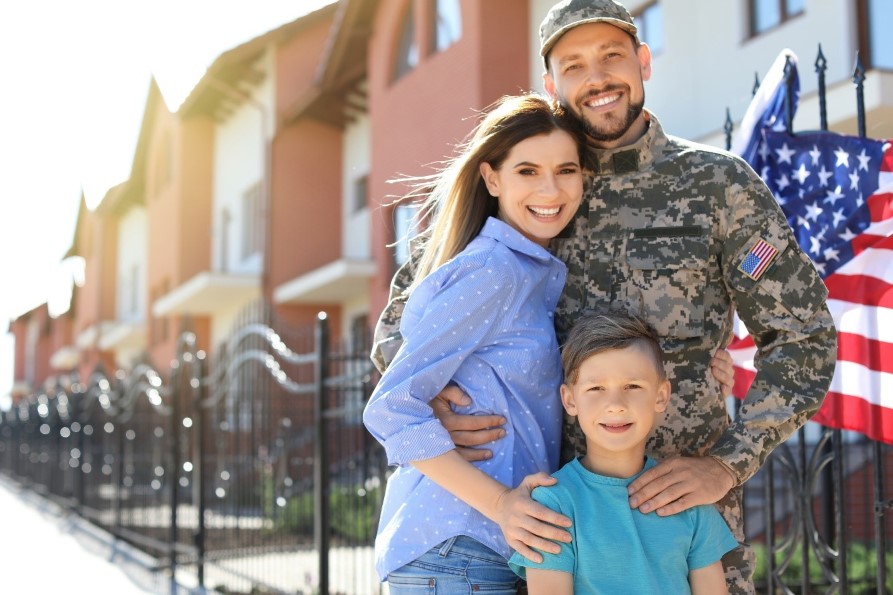 Veterans make great franchisees! Kitchen Tune-Up is ready to help you learn about the best franchises for veterans and what discounts and programs you can expect as a retired military member.
Skilled Entrepreneurs
After spending years dedicated to military service, transitioning to civilian life poses both challenges and opportunities. Discovering a satisfying future where you can use the skills learned during your time serving our country takes careful consideration. To get started, it's crucial to outline your financial and lifestyle goals. For some people that may mean managing a team at an established business or starting a new adventure in the corporate world. But there is another option.
Many veterans have a strong desire to strike out on a new path and take charge of their future. After years spent facing following orders in the service, they are ready to pursue independence by becoming an entrepreneur. At least 2 million businesses are owned by veterans in the U.S., according to the U.S. Small Business Administration. They employ 5.3 million Americans and earn $1.3 trillion in sales, the SBA reports.
Time in the military instilled you with the skills, drive, and ambition to succeed as a business owner. You spent years learning how to stay calm under pressure and work as a team. The high stakes of military service helped foster the problem-solving skills and the work ethic you need to succeed as an entrepreneur.
Veterans Turn to Franchising
Starting a business from scratch can be risky, and you need a fresh idea to introduce. Franchising provides a way to pursue your vision with less risk and high reward. It gives you access to a proven brand with a system to follow. Nearly 14% of all franchisees are veterans.
"Veterans understand how to set and achieve goals — both individually and as part of a team. Entrepreneurship is a natural next step for veterans to create and enjoy a successful post-military career as a franchise owner," said Heidi Morrissey, president of the Kitchen Tune-Up franchise system, the leading kitchen remodeling franchise. We help customers streamline their kitchen remodeling to get a new look, fast.
Incentives for Veterans
Recognizing the positive track record and talent of veterans is spurring many franchises to offer incentives for investing in a franchise. At least 99% of franchises think veterans are a good fit and 70% have franchisees who are veterans, according to research conducted by VetFran. Some franchises will waive the initial franchise fee or offer a reduced fee for veterans. At least 467 franchises offer incentives and discounts for veterans, VetFran reports. Kitchen Tune-Up offers a 15% discount on its territory fee for qualifying veterans.
Best Franchises for Veterans
You do not need industry experience to succeed as a franchisee. The best franchises for veterans provide you with the training, tools, and support you need to get your business up and running. Franchising offers a business framework with processes and procedures to follow. It's more important to evaluate franchises in terms of their business model to find the right fit. Many franchisees operate successful businesses in industries they never considered.
Ask yourself key questions to understand the best model to fit your financial and lifestyle goals.
Do I want to hire employees?

Do I want a retail location or the flexibility of a mobile business?

Where do I want to run my business?

Do I want to manage inventory?
Knowing the answers to these questions will help you narrow down your franchise search and ensure you make the right choice. After spending years in high-risk locations far from home, many military veterans prefer a business that lets them stay local, such as a mobile business. Veterans excel at managing teams, but many need a break from the daily grind. A business that allows them to start as an owner-operator and scale at their own pace can be advantageous.
Once you understand your goals, finding a franchise becomes less cumbersome. It's important to have a solid grasp of your qualifications, including access to financing and skillset. Understanding where you want to operate your business will also help trim your search. Most franchises offer territory exclusivity and there will need to be availability in your preferred area to make you a viable candidate.
Kitchen Tune-Up: Top Choice for Veterans
Kitchen Tune-Up is a veteran-friendly franchise in the home remodeling industry. We focus on helping people create the kitchen of their dreams by giving their existing space a tune-up. We recondition, resurface, and paint existing kitchen cabinets to give them an upgrade. Our customers rely on us for fast service and an affordable price tag.
The initial investment for a Kitchen Tune-Up is $119,930, but we offer in-house financing as well as a discount for qualifying veterans. As part of your investment, our franchise owners get ample training and support to leverage the booming home remodeling industry. One of our system's strengths is access to group buying power for supplies, which allows us to pass on cost savings to our customers. We've honed our technology to make it simple for franchise owners to manage their projects. It's ideal for drafting proposals, making payments and reports, organizing workflow, and more.
Kitchen Tune-Up is one of nine brands in the Home Franchise Concepts' portfolio. As a major player in home services, Home Franchise Concepts has more than 2,400 franchised territories. Some of our other brands include Budget Blinds, The Tailored Closet, PremierGarage, and Concrete Craft.
Resources for Veterans
Adjusting to civilian life can be a difficult process for veterans and sometimes getting started is half the battle. The SBA and the military offer a number of programs to make the transition go smoothly, including resources for launching a business. As part of the Department of Defense's Transition Assistance Program, every military member exiting the service has the opportunity to participate in the SBA's Boots to Business program. The two-day class is designed to introduce military members to the benefits of entrepreneurship.
Once you've had an overview of what it's like to run a business, the Veterans Business Outreach Center provides training to help transitioning service members pursue entrepreneurship. They offer workshops, training, counseling, and mentorship opportunities. VBOC also helps with business plan development and networking opportunities. Female veterans can take advantage of Women's Business Centers, which provide women with the resources they need to launch a business.
Recognizing the valuable contributions veterans can make to the franchise community prompted the International Franchise Association and the IFA Foundation to launch its VetFran program in 1991. VetFran's outreach program helps build the discounts and incentives available to veterans in the franchise community. In addition to offering education and resources, the company holds networking events and mentoring.
The SBA's SCORE program offers continued guidance as you get started by offering business mentoring to help the small business community grow.
Learn More About Kitchen Tune-Up
Kitchen Tune-Up is dedicated to helping our military service members succeed in the small business community. If you are interested in partnering with one of the best franchises for veterans in the home remodeling industry, inquire now to get more details about launching a Kitchen Tune-Up.