Franchise Ownership: Is Being a Franchise Owner Worth It?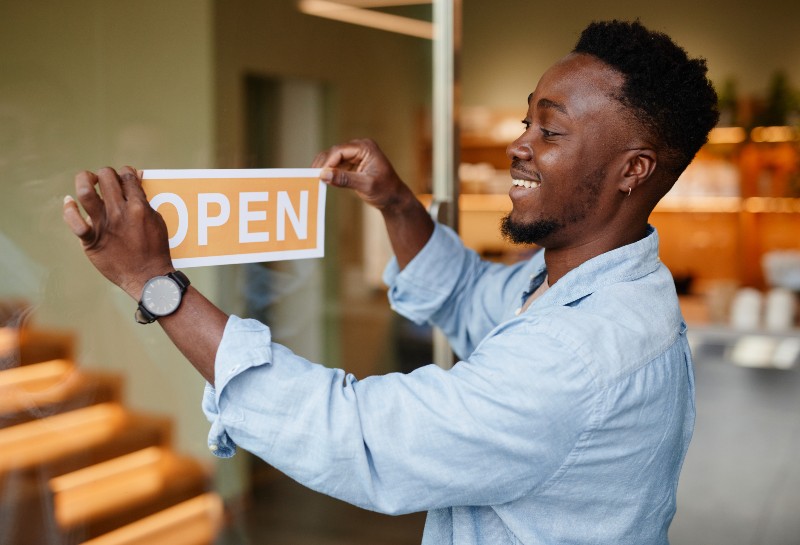 Buying a franchise is a significant step for any prospective business owner looking to take their career into their own hands. Franchise ownership can cut out plenty of the pain points associated with starting your own business and gives you a leg up on the competition with a recognizable brand and organized structure. However, there are several factors about ownership that prospective franchisees should keep in mind before making the jump to buy a franchise. Here are a few ways to decide if franchise ownership is worth it.
Start-Up Costs
With any business, an integral part of getting the operation off the ground is securing the funds to start that business. Companies tend to require a large sum of capital to establish themselves, and starting a new business without the backing of a major brand can often cause issues for those trying to secure loans and deal with creditors. However, choosing a franchise can eliminate some of these woes.
Buying a franchise comes with all the perks of a larger chain or business while requiring less leg work on the business owner's end. Companies typically have laid-out investment costs for franchisees that include a variety of perks, like training in that particular brand's business operations and a wealth of resources to aid new franchise owners. Many businesses even offer in-house financing to help potential franchisees who may struggle to come up with the funds.
Easier Financing
In the business world, money talks and funding can be one of the most significant factors in determining the success or failure of a business. When starting a self-run business, independent business owners often need help to secure financing for various needs ranging from raw materials to marketing. While start-up costs can hamper business owners, the ongoing monetary need to support and keep the business afloat can be an even greater hurdle for many prospective entrepreneurs.
Buying a franchise lends the support of an already established business that often has ways to aid new franchise owners. Many offer in-house franchising with sizable loans to help potential franchisees to open their locations. Franchising can also help with related costs like marketing and advertising, with some brands running national campaigns and saving the advertising budget of individual franchises.
Brand Recognition
One of the biggest appeals of franchising for many prospective franchisees comes with the brand recognition associated with buying a franchise. When starting your own business, it can be challenging to turn a profit at first due to the amount of advertising and marketing you may need to get your business name out there. New businesses often struggle to make themselves known amidst a sea of more recognizable competitors in the fiercely competitive business world.
Franchise ownership grants something that can be tough for new businesses to compete with: a recognizable brand that people know and trust. Owning a business with an established company's branding and structure can save new businesses plenty on their marketing budget. Many potential customers will be more likely to buy from brands they know, and buying a franchise also gives you access to the support structure of that particular business.
Extra Leg Work
While owning a franchise can be an enticing option for many entrepreneurs, some franchising options may come with extra leg work on the part of the franchisee. Depending on the location, a business may be less familiar with a franchisee's area and the local competition. Potential franchise owners need to do the right research to assess their competition and understand what might make specific options more viable.
Territory exclusivity can also be a vital part of recognizing the value of a particular franchise. Attempting to start a franchise in an area with others of that business type may cause difficulties for prospective franchise owners. Many businesses have policies that reserve territories for their locations, offering a large region where that business won't face competition. Meanwhile, other franchises may open several locations within an area, depending on the type of business.
Being Your Own Boss
Just like starting your own business, the appeal of being your own boss is one of the biggest draws of buying a franchise for many people. Becoming a franchise owner offers a more flexible schedule and gives business owners more control over their work life. While owning a business will often come with extra work to keep the business's day-to-day operations running smoothly, buying a franchise comes with several perks that self-run benefits don't have.
Franchise ownership offers the freedom of being your own boss and the support structure of a pre-existing business. Franchise owners gain access to a company's expertise and knowledge about their field, helping franchise owners set themselves up for long-term success with the business.
Remodel Your Expectations with Kitchen Tune-Up
If you want to jump into franchise ownership, Kitchen Tune-Up may be the right choice for you! Franchisees with Kitchen Tune-Up are treated to the full suite of knowledge and expertise from 34 years in the home remodeling industry. Kitchen Tune-Up offers training and business resources to help new franchises hit the ground running. Contact Kitchen Tune-Up today to speak with a Franchise Advisor to learn more.