Franchises for Young Entrepreneurs: What New Owners Are Seeking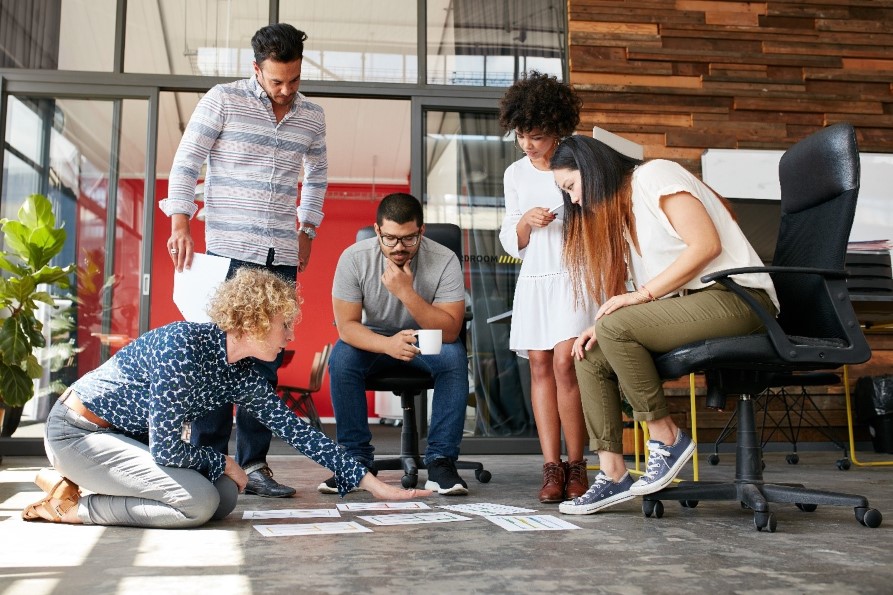 What are the best types of franchises for young entrepreneurs? Learn what the new generation of owners is looking for when choosing a franchise.
A Resilient Generation
Millennials, who range in age from 27 to 42, recently surpassed Baby Boomers as the largest living generation in America with 72.1 million people. The digital natives are no strangers to challenges. Millennials had to weather the aftermath of 9/11, a 13-year war in Afghanistan, and a turbulent political climate. They also had to cope with the Great Recession and the fallout from the pandemic outbreak. Nearly 20% of millennials lost their jobs when the pandemic hit and they're the first generation to grow up with smartphones and social media.
Despite their resilience, millennials initially garnered a bad reputation for job hopping and attention seeking. But, their unwillingness to settle is one of their most significant assets. They prioritize work-life balance, flexibility, and hybrid workplaces. Millennials value diversity and want an employer to have positive corporate values.
Given their workplace priorities, many young employees are finding the corporate world lacking. Young people furloughed or laid off following the pandemic outbreak were forced to reevaluate their careers. Working remotely allowed people to take a step back and consider other options. Tired of facing a lack of job security and working longer hours for less pay, many plotted a new course and took charge of their future.
New Face of Business Ownership
Young entrepreneurs are taking the business world by storm and the number of new business applications is soaring. The number of new business applications filed in 2022 reached a record high of more than 5 million, on top of the more than 5 million in 2021, according to the U.S. Census Bureau. Government officials attributed the small business boom to entrepreneurs successfully working to combat the pandemic, providing Americans with greater financial security, and delivering more than $450 billion in emergency relief to small businesses.
Easy Entry, High Growth Potential
Starting a business from scratch can be rewarding, but launching an unproven concept is risky and expensive. Franchising gives young entrepreneurs the opportunity to start a business with a proven business model, brand recognition, and the support required to achieve success. The leading franchises for young entrepreneurs all share some common characteristics.
Flexibility
Owning a business allows young entrepreneurs to create their own schedules and work at their own pace. They are not tethered to a 9 to 5 schedule and can achieve the work-life balance they crave.
Positive Reputation
The best franchises for young entrepreneurs have a positive reputation and solid foundation with consumers. They have comprehensive marketing strategies in place to generate leads.
Low overhead
Compared to seasoned business owners with ample savings, young entrepreneurs look for businesses with low overhead and limited inventory.
Franchise community
Although young entrepreneurs have the drive and ambition to tackle business ownership, they rely on a network of successful franchise owners to provide guidance and support.
Growth opportunity
Young entrepreneurs have big dreams. They seek a franchise with high growth potential that is easy to scale.
Training
Young entrepreneurs may have the business acumen to succeed, but they need training, support, and guidance to excel. Finding franchises for young entrepreneurs with an in-depth training program, field training, and business coaching is important.
Franchise With Kitchen Tune-Up
If you are a young entrepreneur searching for the right franchise, Kitchen Tune-Up can help you get started. Investing in a kitchen design franchise provides owners with a unique menu of services and a low-overhead, recession-resistant business model. We offer the training, tools, and guidance you need to start a business and pursue your dreams.
Kitchen Tune-Up is a sustainable business opportunity for people who want to gain a foothold in the home remodeling industry. Not all kitchens need to be replaced to be transformed into a room that homeowners can enjoy. Our franchise owners can design custom kitchens or give an existing space a facelift. We offer a one-day tune-up to remove dirt, grime, and wear from existing kitchen cabinet doors, as well as offer cabinet painting, redooring, and resurfacing, up to full kitchen remodels.
To remodel your future as a Kitchen Tune-Up franchise owner, inquire now to connect with one of our franchise advisors and learn more about the remodeling industry.