Granite Franchise: Top 3 Ways These Specialty Franchises Rock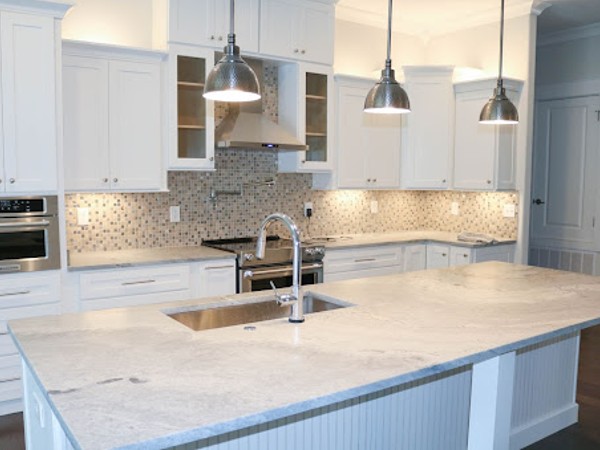 The kitchen is one of the focal points of anyone's home, and countertops are one of its most important features. The ideal countertop must be both durable and beautiful. New countertops alone can work wonders in making a kitchen look fresh and updated. No kitchen remodel would be complete without a countertop makeover.
One of the best kitchen makeover materials is a granite countertop. Why? Because granite, literally, is rock-hard. A granite countertop resists chipping, scratching and cracking, and is also heat resistant, making it easily one of the best choices for a countertop. There are clear and practical benefits for choosing to invest in kitchen remodeling franchise, especially one that offers granite countertops. Let's discuss 3 of those reasons in further detail on why a kitchen cabinet and granite franchise is a great opportunity.
1. Specialization Means Access to Niche Markets
One of the most significant benefits of purchasing a granite franchise is being able to specialize in a particular area in the exploding home remodeling industry. The reality is, most homeowners who are in the market for new countertops are also interested in new cabinets, which is why Kitchen Tune-Up is such a great opportunity. As a Kitchen Tune-Up franchise owner, not only will you specialize in granite, but all of our other tried-and-true specialized services designed to meet the needs of the kitchen remodeling industry including, cabinet redooring, cabinet painting, cabinet resurfacing, to new, custom cabinets. Kitchen Tune-Up provides consumers with flexible, professional guidance, and our unique sales process takes homeowners through the method of transforming their out-of-date kitchen into the kitchen of their dreams. Our remodeling solutions fit most customers time frames and budgets.
As a Kitchen Tune-Up franchise owner, you'll offer many different choices of countertops including laminate, solid surface, quartz, and granite countertops to match any style, home decor and budget. You will also have the opportunity to offer your customers "tune-ups" for their granite countertops, as natural stone is an investment that requires care.
2. Specialty Franchisees Offer a Wealth of Knowledge
With a franchise like Kitchen Tune-Up, you also benefit from having a network of other franchise owners that are industry experts to help and support you. Kitchen Tune-Up connects franchise owners together so you can share your ideas, experiences, and successes with each other. Talk to our franchise owners to hear firsthand on why they chose the kitchen cabinet and granite franchise opportunity.
As a Kitchen Tune-Up franchisee, you also get business coaching and support from the Home Office, access to 2 private podcast channels, weekly and monthly live webinars, and Regional Operations Manager support. With a franchisor specializing in the kitchen and bath industry, you can be sure there will always be someone to call when you have a question. In that way, you can grow and gain knowledge that will assist you in growing your business and making a greater return on your investment.
3. You Don't Need to Know Anything About Granite
Our franchise owners come from all walks of life. Owning a specialty home improvement franchise is more about managing people and projects than performing the work. You will hire and train people to handle that aspect of the job for you. Kitchen Tune-Up will offer you extensive training on everything you need to know to set up and operate your new business. This training includes specialized areas that the franchisor will work in, including granite countertops. With this support, you will become a specialist, as well.
This in-depth support is one of the most significant advantages of choosing a specialized franchise over starting your own business. When creating your own home improvement business, you often need to be an expert to get anywhere. However, if you purchase a Kitchen Tune-Up franchise, you don't need pre-existing experience. Our comprehensive support network will provide you with all the training you need to get started.
The Specialized Franchisor That Wants to See You Succeed
Kitchen Tune-Up is a member of the Home Franchise Concepts (HFC) family of brands, a leading franchisor in the home services industry with 30 years of experience building a proven business model. Our leadership team is passionate about building successful franchise businesses for entrepreneurs. HFC's mission is built on creating opportunities for people from all walks of life to reach financial independence through owning their own business.
Now that you know some of the benefits of investing in a specialized franchise, and more about Kitchen Tune-Up, which is more than just a granite franchise, we would like to invite you to learn more. One of our experienced franchise consultants will work side-by-side with you throughout the discovery process and answer all of your questions.