Handyman Business Franchise: Why an Established Brand Is a Smart Move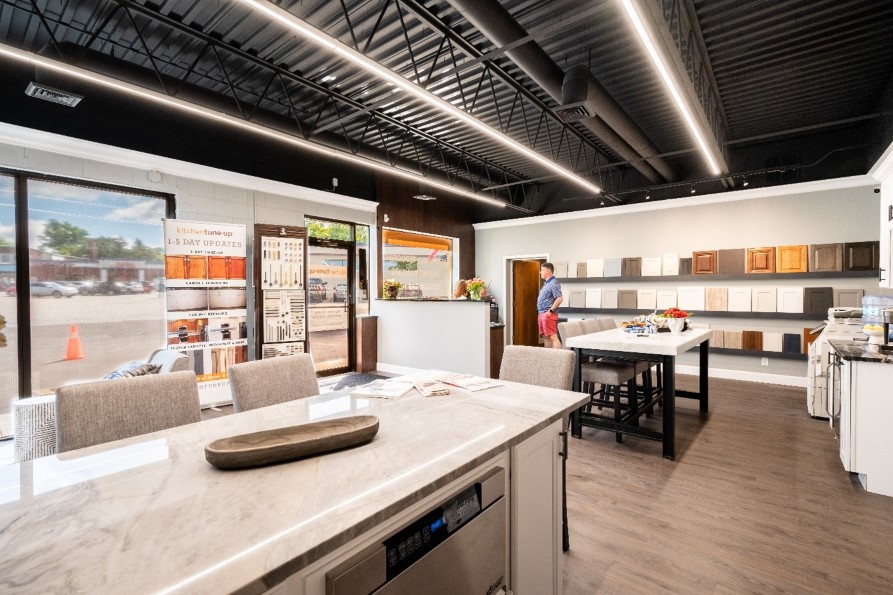 Thinking about starting a handyman business franchise? Learn why joining a franchise makes the most sense and what advantages this provides.
Tighten Your Tool Belt
Being a handyman can be a rewarding career offering versatility, flexibility, and job security. A handyman does a variety of small repair jobs for homeowners and businesses. A handyman can fix a leaky faucet, paint a bedroom, and assemble furniture — there's always a job to do and never a chance to get bored.
Today's homeowners are juggling work, childcare, and general home maintenance. Finding time to regrout the shower or install shelves in the garage can be difficult. As more people work remotely, it's easier to hire someone to come out and get the job done during regular business hours than tackle the task as a weekend warrior. People will always need things fixed or maintained.
Starting a handyman business or a handyman business franchise allows you to create your own schedule and take charge of your financial future. Handyman services can be charged at competitive hourly or per-project rates. As your skills and reputation grow, you can charge higher rates and increase your income. Being a handyman can be personally satisfying because you get to help people with their problems and make a positive impact on their lives. You also get to see the results of your work and take pride in a job well done.
Is it Profitable?
The profitability of a handyman business or a handyman business franchise depends on your location, competition, pricing, and the range of services offered. Building a loyal customer base requires some heavy lifting. You'll need to advertise through local newspapers, online classifieds, social media, flyers, and word-of-mouth referrals. You'll have to create a website and join online marketplaces to help connect with customers looking for handyman services. To improve your chances of success and help you hit the ground running, a home services franchise may be a better choice.
Tackle Kitchen Updates and Upgrades
Starting a Kitchen Tune-Up franchise can be a great option for those interested in a future in the home improvement industry. The average American homeowner spends $8,434 on approximately 3.2 home improvement projects every year, according to Angi. Kitchen remodels were a high priority in 2022. At least 21.4% of home projects were kitchen updates.
While being a handyman can be a versatile and rewarding career, there are several reasons starting a Kitchen Tune-Up franchise might be a better choice.

Specialization:

Kitchen Tune-Up specializes in kitchen remodeling and restoration, which allows franchisees to develop expertise in this area. This specialization can help build a strong reputation and attract more customers who are specifically looking for kitchen remodeling services.



Established brand:

Kitchen Tune-Up is an established brand with a proven track record of success. For an initial investment range of $129,930-$188,850, franchisees gain instant credibility and a competitive advantage in the market. We can help you obtain the necessary licenses and insurance, and we offer in-house financing to help with startup costs. We help you price your services competitively and build a strong reputation through excellent customer service and high-quality work.



Comprehensive training and support:

Kitchen Tune-Up provides comprehensive training and ongoing support to its franchisees. This can help ensure that franchisees have the skills, knowledge, and resources they need to succeed. By joining our franchise, you can leverage our experience and expertise to grow your business more efficiently.



Marketing and advertising:

Kitchen Tune-Up has established marketing and advertising programs that can help franchisees promote their services and reach more customers to reduce costs.



Franchisee community:

Being a part of a franchise community provides you with access to a network of support and resources. This can be helpful for sharing ideas, best practices, and problem-solving. Kitchen Tune-Up is one of the nine brands of Home Franchise Concepts, a leader in the home services industry. Home Franchise Concepts has 2,400 franchise territories across the globe and more than 30 years of experience in home services.
Remodel Your Future
To find out more information about the benefits of franchising with Kitchen Tune-Up, inquire now to connect with one of our franchise advisors.