Home-Based Franchise: 3 Pros & Cons of Running a Business from Home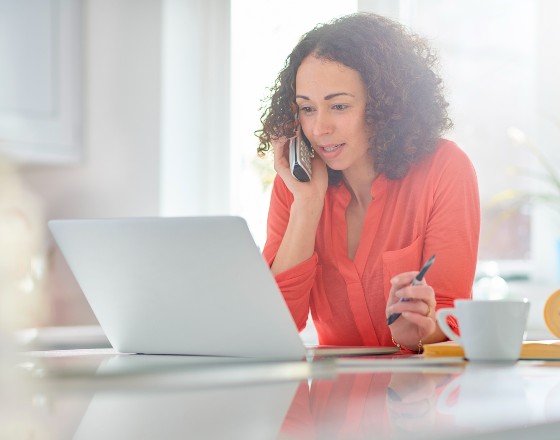 If the COVID-19 pandemic taught us anything, it's that many jobs previously performed exclusively in an office or designated executive space can be done just as efficiently from home. In nearly every economic sector, more and more businesses have shifted to rely on hybrid or fully-remote work models.
This trend has extended to entrepreneurs and franchise owners. With the array of digital tools and communication modes available, it's now simpler than ever to run a business from the comfort of your living room. If you're new to the franchising industry, you may be wondering if a home-based franchise is right for you. Below, we investigate three reasons you should consider skipping the retail space.
1.
Follow Your Passions
When you open your own business, the world is your oyster. Your options regarding how you want to contribute to your community can feel endless. This fact does not change if you decide to work from home. Franchise opportunities still abound, no matter the location you choose to make your headquarters.
Businesses across a broad segment of consumer goods and services now offer options to run franchises entirely online. Online meeting tools and digital management apps now make your business accessible, no matter where you are.
When selecting a business to open as a franchise, as well as your operational modality, consider how hands-on you'd like to be. If you'd like to manage your business with a birds-eye view online, then a home office may be the right move.
On the other hand, a remote workspace might not entirely suit your desired line of work or your preferred level of involvement from a day-to-day operational standpoint. The more "hands-on" you want to be in your business, especially in its early stages, the less likely you will find a home-based franchise the ideal arrangement. For instance, if you want to be the one making food and adjusting recipes at a restaurant, working from home may not be your best bet.
2.
Set Your Own Schedule
The simplest and perhaps most obvious benefit of a home-based franchise is that you can choose precisely when and where you work. As your own boss, you can set your own hours to fit into your life instead of the other way around. Only able to work early in the morning? Have multiple kids with after-school activities to juggle? Your time is your own.
The main drawback to working and living in the same space involves managing your time the way you want. Anyone abruptly forced to work from home over the past few years will tell you that productive time and time for hobbies and relaxation can quickly bleed together. You may find yourself putting off family or recreational activities to work, or the reverse; the regular distractions of everyday life may chip time off from your administrative hours.
3.
Put Your Money Where You Want
Let's face it: starting a business is an expensive process. This may make working from home much more appealing. One of the most obvious yet often overlooked benefits to operating a business from your house is significantly lower overhead costs when starting up.
Eliminating the need to purchase or lease retail space allows much greater flexibility in your capital expenditures. This means you can put more money towards hiring staff, creating marketing materials, negotiating with suppliers, and other to-dos that need to be completed before offering services to your customers.
Take care as you make decisions about your space to keep accessibility in mind. If you opt out of a formal retail space, consider investing more time in your website or conducting extra training for employees who regularly interact with customers. Branding remains essential, but it may look different in your franchise than in traditional stores.
Start Now
When you're ready to dive into owning a franchise, turn to Kitchen Tune-Up for help getting started. Our team of franchising experts can connect you with the resources you need to set yourself up for success. When you buy a Kitchen Tune-Up franchise, you not only tap into the benefits of joining one of the most trusted kitchen remodeling brands. You also give yourself the option to operate from home or look into acquiring retail space.
Got questions? We have answers. Inquire today to learn how we can help you build your dreams.