Thinking of Buying a Home Decor Franchise? Consider This, Too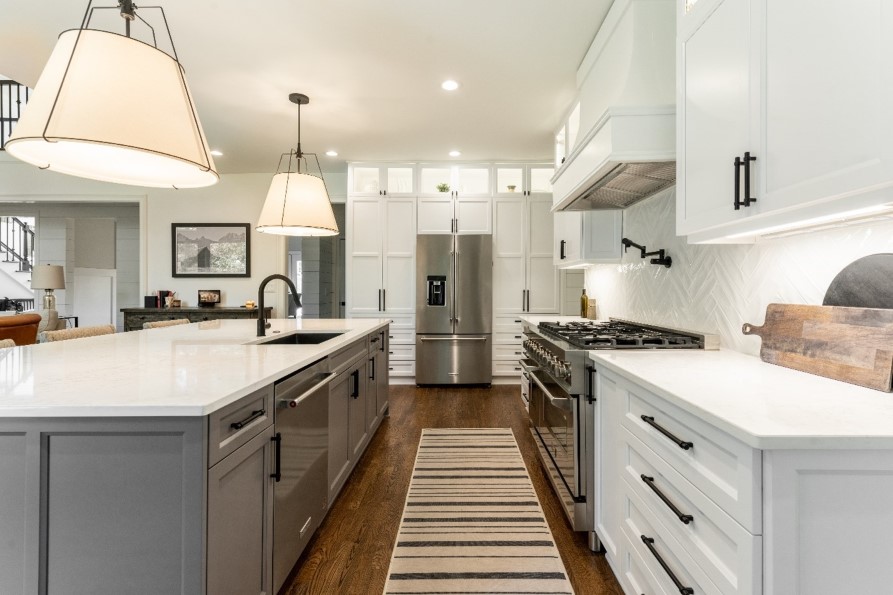 Do you have an eye for design and a passion for form and functionality? A home decor franchise is the perfect way to profit from it. Learn more about a future in this and related opportunities you may have yet to consider.
Details are in the Design
The home decor market is getting a welcome boost as millennials become homeowners. High student loan debt, rising home prices, and tighter lending standards prevented millennials from delving into home ownership as early as older generations. Their penchant for staying single and living in cities also prompted them to put home ownership on hold. In 2022, millennials represented 43% of homebuyers, according to the National Association of Realtors.
As millennials leap into home ownership, the home decor market is thriving. The stylized images on social media and the popularity of HGTV are raising the bar on home decor. E-commerce sites such as Wayfair and Houzz are making it easy for people to upgrade their interiors.
Many established home decor companies offer franchise opportunities, allowing you to leverage their brand, products, and support systems. By becoming a franchisee, you can benefit from proven business models, established supply chains, and marketing strategies.
Unfortunately, the home decor industry is highly competitive, with numerous players ranging from large retail chains to small local businesses. Standing out and attracting customers in a saturated market can be challenging. It also requires continuous research and investment in product development and trend forecasting to stay relevant in the market. Implementing the design technology customers expect can be pricey and requires regular upgrades.
A kitchen design franchise allows you to have a niche business in the home design industry without the challenges associated with focusing on a home decor franchise.
Focus on Effortless Kitchen Remodeling
Kitchen Tune-Up provides kitchen upgrades for various investment levels. Our services make a positive impact on home value and satisfied customers provide referrals to generate ongoing revenue. Upgrading a kitchen can generate a return on investment of up to 41.8%.
If you have an entrepreneurial spirit and want to build a future in the lucrative home services industry, Kitchen Tune-Up can help you achieve your financial and lifestyle goals. Partnering with Kitchen Tune-Up to launch a business offers several noteworthy benefits.
No-inventory franchise.

Kitchen Tune-Up follows a no-inventory business model. Our franchise owners are not required to have a showroom and can conduct administrative tasks remotely to save money on real-estate costs. You do need access to a storage facility to accept delivery of supplies prior to installation, particularly if a customer is doing an extensive kitchen remodel.
Comprehensive operating system.

Kitchen Tune-Up started franchising more than 30 years ago. Over the years, we've developed strong partnerships with our suppliers to ensure our franchisees have access to the latest trends at the best prices. You do not need contracting experience to succeed. Our operating system is a comprehensive tool for customer and project management. It's ideal for drafting proposals, making payments and reports, organizing workflow, and more.



Group buying power.

The strength of our franchise lies in the power of partnership. Our franchise owners are an invaluable resource for sharing best practices, providing insights, and assisting you in meeting your customers' unique needs. Leveraging group buying power grants you a competitive edge over independent operators, allowing you to pass on cost savings to your clientele.



Diverse service offerings.

We're not your typical kitchen remodeling business. Kitchen Tune-Up has five different ways for customers to give their kitchen a face-lift. They can simply choose to give their cabinets a refresh, or tackle an entire kitchen remodel.
"I felt having the reconditioning service in addition to our other services really set Kitchen Tune-Up apart," said Tom Taube, a franchisee in Charlotte, North Carolina.
Strong team.

In 2020, Kitchen Tune-Up joined forces with Home Franchise Concepts, one of North America's largest franchisors in the home services industry. Home Franchise Concepts provides us with beneficial resources such as expanded operational, technology, and marketing support, to foster growth and surpass customer expectations.
Own a Kitchen Tune-Up Franchise
Inquire now. Invest in yourself and learn more about starting a kitchen remodeling business. If you want to partner with a leader in home services, we can answer your questions.