9 Home Improvement Business Ideas For 2023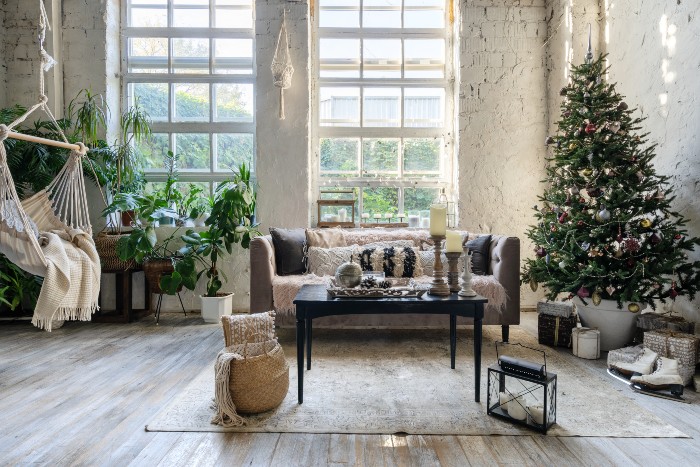 If you want to open a home improvement business, you'll have plenty of options. You might even feel overwhelmed by the wide variety of firms underneath the umbrella of "home improvement." How do you know which is right for you? Which are the easiest to start? The likeliest to draw customers?
Keep reading for our short guide to get you started on researching home improvement businesses.
What qualifies as "home improvement"? The definition ranges from complete interior or exterior remodeling, all the way to services such as floor refinishing or closet shelving installation. Home improvement businesses might remediate mold, install custom window blinds, reseal garage floors, or replace kitchen cabinets and countertops. You'll find franchise opportunities in all these areas and more. The more services a business provides, the more expensive it can be to buy a franchise, but the opportunities to increase business and income can be greater.
Look at these factors:
How much a franchise costs.
Whether the franchise is simple to run from home.
Whether the franchise is in a growing field.
Here are just nine examples--there are many more home improvement franchises out there.
Less Expensive Home Renovation Start-Up: Garages and Refinishing
To start a Gorgeous Garage franchise, your investment can be as low as $35,000. The company sells garage flooring, shelving and storage options.
A garage improvement business can be even more specialized, like Garage Force, which installs protective coatings on garage flooring. A Garage Force franchisee can expect an initial investment of around $50,000.
Focusing on just a single type of service is a task is a low-cost way to enter the home improvement market. Initial investment cost for a Sandless wood floor refinishing franchise is $27,000 and the company notes that it can help franchisees get started with just a $5,000 franchise fee.
Easy to Run: Home Decorating Franchises and Flooring Franchises
Most franchises don't require you to rent office or warehouse space and are easy to run from home. Look for businesses where you can do day-to-day management, bookkeeping and scheduling from your house and don't have to maintain a large inventory of supplies. These decorating and flooring services are easily run from home.
In High Demand: Kitchen Remodeling Franchises and Bath Remodeling Franchises
If you're looking to get in on a booming segment of the home improvement market, consider a kitchen or bath remodeling business. For the past two years, demand has soared for kitchen and bathroom upgrades. The pandemic suddenly turned homes into offices, schools and restaurants. With everyone home, homeowners realized their kitchens and bathrooms could use more than just sprucing up, and the current remodeling boom was born.
What started as a do-it-yourself trend early in 2020 now has morphed into great opportunities for firms large and small, doing everything from repairing kitchen cabinets all the way up to remodeling kitchens or bathrooms from top to bottom. Demand for professional kitchen and bath renovations increased by 40 percent in June 2020 over June 2019, according to a study by the home improvement site Houzz.
Kitchen Tune-Up's services include kitchen cabinet redooring, repainting, refacing and restoration, as well as full remodeling and renovation services, from design through construction. New owners don't need experience to run a Kitchen Tune-Up franchise. The initial investment is $72,000.
Bath Tune-Up provides the full range of bath upgrade and remodeling services, from installing showers and baths, to converting baths to showers (and vice versa), to complete remodels from floor to ceiling. An initial investment of $65,000 starts a Bath Tune-Up franchise, and the company provides financing for qualified franchisees.
Find Out More
From garages to bathrooms, from kitchens to closets, home improvement franchises are going strong right now. Other areas under the home improvement umbrella include window treatments, custom drawers, furniture repair, cleaning services, and restoration services for remediating flood, mold, and smoke damage.
To find out more about how kitchen remodeling can be the right business for you, inquire now about, Kitchen Tune-Up's Franchise advantage, financing, and turn-key set up at ktufranchise.com, or call 888-890-5210 to speak to a franchise licensing advisor.