Home Improvement Franchise: What New Owners Need to Know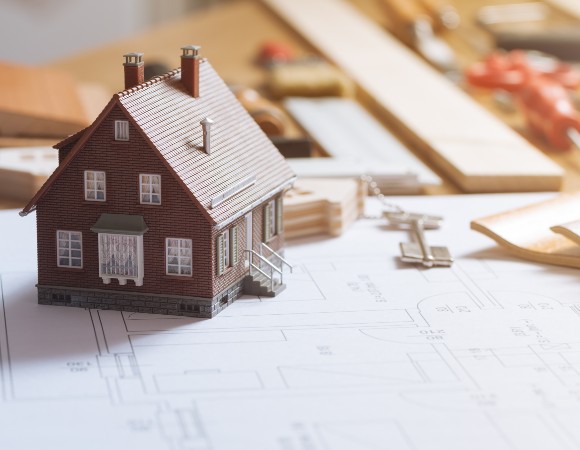 It is a great time to be a business owner in the home improvement industry. At an increasing rate, homeowners hire professionals to assist with home improvement projects. Home improvement trends and the economy make owning a home improvement franchise appealing in today's market. With so many franchise options available, it is a challenge to narrow down your choices. When you do, there are still many questions to consider.
Is a Home-Improvement Franchise a Good Investment?
Home improvement spending trends in the US are continuing to grow! This is good news if you are taking steps to buy a home improvement franchise.
According to a recent report by the Remodeling Futures Program at Harvard's Joint Center for Housing Studies (JCHS), home renovation and repair spending increased by 6.3 percent in June 2021. Projections for 2022 show continued increases.
The 2022 US Houzz & Home Study: Renovation Trends backs up these findings. In April 2022, the Houzz study showed that spending on home renovations hit a 4-year high. In addition, new homeowners are spending double the median spend on home renovations. Interior rooms are a focus for remodeling projects. Homeowners spend an average of 25% more than in previous years on interior renovations.
Will My Home Renovation Franchise Be Profitable?
Becoming a franchise owner can be very profitable; however, certain factors will affect profitability, just like any business. Things such as startup costs and overhead can quickly cut into your profits. Other factors that may affect profitability include market trends, the economy, successful marketing campaigns, ongoing training, and support from your franchisor. Overall, your home improvement business has strong potential to be very profitable.
Things to Know Before You Buy:
Is Industry Experience Necessary?
Industry experience may be helpful but is not necessary for a new home improvement franchise owner. A good franchisor will guide you through the process and provide you with all the training and industry knowledge needed to start your business. It is more important to have other helpful qualities like motivation, a willingness to learn, and management skills.
Does the Franchisor Offer Training and Ongoing Support?
Continuing education and strong support are critical for success as a franchisee. You should do extensive research to see what training and ongoing support you will receive from any franchise you consider. Consistent communication and collaboration with your franchisor headquarters will help you succeed and is something you should expect. Franchisors may write promises of support and communication into their company information. However, it is imperative to talk with current and former franchise owners to verify that the franchisor delivers what they promise regarding support.
What Territories Are Available and How Are They Defined?
Purchasing a franchise typically involves an assigned territory for your business. Franchise territories are usually defined in three ways:
Exclusive franchise territory: no other franchises may open within your territory
Protected franchise territory: often left open for interpretation
Open (nonexistent) territory: no set territory boundaries
Be aware of exclusive vs. non-exclusive territories. Assigning too many franchisees to a region or overlapping territories is not beneficial for the franchisee or the franchisor. Before you buy a franchise, clearly understand the type and location of your territory.
Do I Need a Storefront, or Can I Operate from My Home?
An important question when considering a franchise opportunity, home-based vs. brick-and-mortar business opportunities both have pros and cons. While opening a storefront requires more finances, it demands less flexible working hours. However, a storefront gives you an immediate presence in your community.
Many home improvement franchises operate as home-based businesses. Finding a franchise option that fits your budget and lifestyle will help you decide what works best for you.
Should I Choose a Specialized Franchise?
Home improvement franchises come in many different forms and are not limited to general contractor businesses or handyman services. Franchises in the home improvement sector can specialize in many areas. Roofing, flooring, kitchen remodeling, bath remodeling, window replacement, and blinds are some of the specializations for home improvement businesses. While it may seem appealing to offer all services all the time, specializing has the potential for faster, more consistent business growth.
Kitchen Tune-Up Franchise Opportunities
Buying a home improvement franchise business is an excellent option for business ownership. Kitchen Tune-Up is a low-cost investment and offers a generous start-up package. Homeowners are spending more on kitchen remodeling than any other interior remodeling project. When choosing a niche for your home improvement franchise, a kitchen remodeling business is an excellent option to consider and offers a home-based or retail location option.
Kitchen Tune-Up is part of the Home Franchise Concepts family of home service franchise brands with 30 years of experience helping business owners reach their personal and financial goals. With proven, effective concepts focused on efficient marketing and sales strategies, Kitchen Tune-Up continues to succeed as a top-rated franchise opportunity, consistently ranking on Entrepreneur's Franchise 500® list. Our unique approach remains optimized and up-to-date through continued education and open communication with our franchisees.
If you are interested in owning a remodeling franchise, a Kitchen Tune-Up franchise may be the right one for you. With a Kitchen Tune-Up franchise, you can start relatively quickly with a modest upfront investment. Your investment includes everything you need to start your business and many other franchise benefits. Contact us today about starting your Kitchen Tune-Up business.