8 Home Improvement Statistics You Might Not Know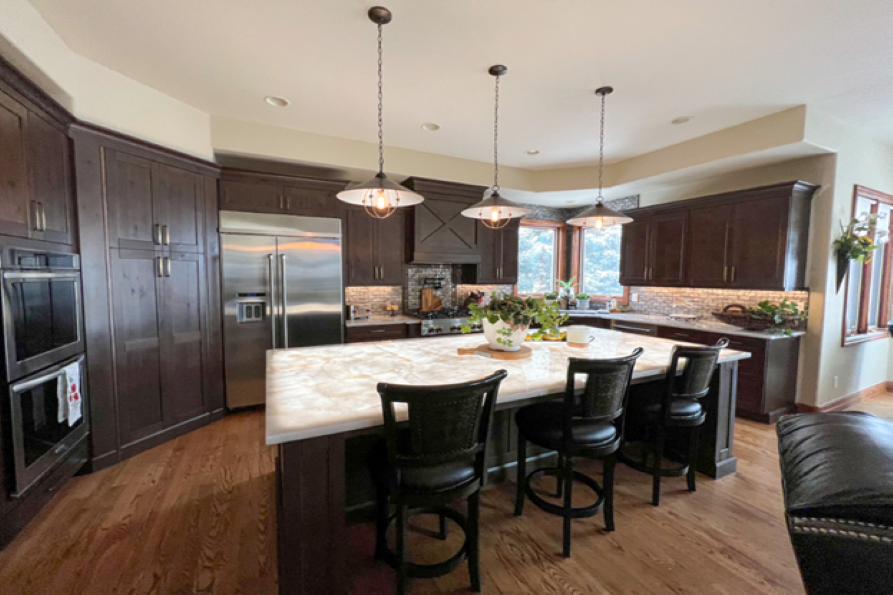 The home improvement industry is thriving! Check out these home improvement statistics and see why it's a great area in which to invest.
Home Improvement Statistics Point to Investment Potential
If you're considering investing in the home improvement industry, you're on the right track. The home improvement sector has experienced steady growth over the past few years, making it an attractive option for potential franchisees.
Let's examine some useful home remodeling industry statistics and trends to help you understand the growth and potential of the home improvement industry in the U.S.
A growing industry: The U.S. home improvement industry has witnessed consistent growth over the past decade, much of which was caused by the COVID-19 pandemic. People spent more time at home, and the need for home improvements grew as households became offices, schools, gyms, and more. According to a 2023 report by Harvard's Joint Center for Housing Studies, the home improvement market's value is expected to reach $485 billion in 2023. This indicates a promising future for investors looking to be a part of this flourishing industry.
Tight housing market: According to a 2023 article in Forbes, a tight housing market has created an imbalance between the supply of housing and the demand for housing. The median existing home price climbed to $410,200; current homeowners have decided to hold onto their homes and keep their low interest rate mortgage loans. As homeowners stay put, the demand for home improvement services may rise as properties need maintenance and upgrades.
DIY projects: With the rise of online tutorials and easy access to home improvement materials, do-it-yourself (DIY) projects have become increasingly popular among homeowners. According to a 2022 article by NerdWallet, 39% of home projects were DIY home improvement projects, representing 20% of home improvement spending. This trend can be an opportunity for home improvement franchises to offer specialized tools, materials, and guidance for DIY enthusiasts.
Sustainability: According to a 2023 article by the National Association of Realtors, 63% of brokers and agents find value in promoting properties as energy efficient. 48% say consumers show interest in the sustainability of properties. Businesses embracing eco-friendly practices and offering green home improvement options can attract environmentally aware customers.
Aging in place: Seniors who prefer to stay in their homes as they age need modifications to ensure safety and accessibility. Home improvement industry franchises can cater to this potentially profitable niche market.
Tech-driven innovation: Advancements in technology have revolutionized the home improvement industry. Virtual reality (VR) allows customers to visualize their renovation projects before they begin, while 3D printing has revealed home improvement project possibilities. A business like Kitchen Tune-Up embraces tech innovations enhancing the customer experience.
Homeowners' spending habits: Homeowners' median spend in 2021 was $15,000, up from $10,000 in 2020. This statistic from the 2022 U.S. Houzz and Home study indicates a willingness among homeowners to budget for home improvements, creating opportunities for home improvement franchises to thrive.
Franchise opportunities: The home improvement statistics reveal an industry offering various franchise opportunities, catering to different interests and skill sets. Whether you're interested in offering general renovation services, specializing in eco-friendly solutions, or focusing on specific niches like kitchen remodeling or landscaping, there are numerous franchise options to suit your preferences.
Become a Kitchen Tune-Up Franchisee
Home improvement statistics show growing and diverse opportunities for potential franchisees. As part of the Home Franchise Concepts family of home improvement brands, Kitchen Tune-Up can help you secure your financial future as your own boss, owning your own business, in the booming home remodeling industry.
Kitchen Tune-Up specializes in stylish and affordable kitchen updates for consumers. We offer a low initial investment ranging from $129,930-$188,850, which makes Kitchen Tune-Up a viable franchise option for many entrepreneurs.
Kitchens are the heart of any home, making kitchen remodels popular with homeowners seeking to modernize their homes. If you're passionate about success, owning your own business, and are interested in learning more about a high-profit, high-revenue kitchen remodeling business, inquire now!