Home Renovation Franchises: How Demand Has Grown Since Covid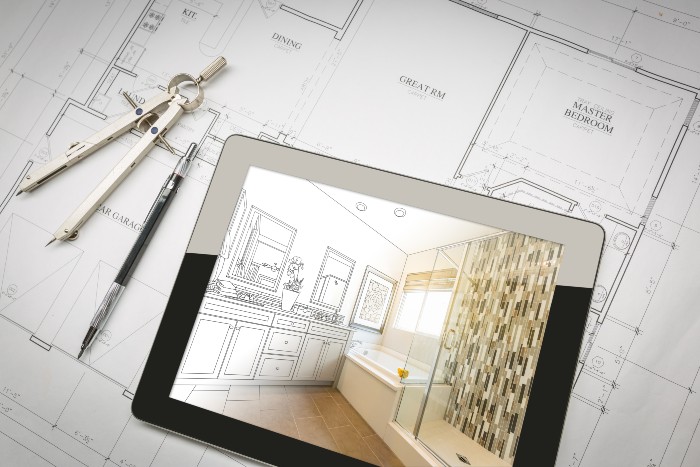 Hunkering down at home has meant more people than ever are looking to update their houses. If you're interested in owning a home renovation franchise, take a look at how the pandemic has created a great business environment for these franchises right now.
How has the Covid pandemic increased demand for home renovations? Will these franchises be profitable even as the pandemic winds down? Read on to see how a year at home is creating home renovation demand that will continue even as pandemic restrictions ease.
1. Homeowners have more money to spend on their homes, and more of it will go to professional renovators.
During the pandemic, the dollars people would have spent on restaurants, entertainment, and travel stayed in their wallets. Commuting costs shrank to nothing for many workers. Kids' after-school and summer activities halted, leaving unspent fees in parents' pockets. Spending on clothing went down. Overall, Americans have saved a whopping $1.6 trillion since the start of the pandemic.
Even the reopening of restaurants and a return to malls won't gobble up that much cash. Where is that pent-up money flowing? Much is already going into home renovations and in 2021, even more, is likely to go to professionals like home renovation franchises. Why?
First, the do-it-yourself focus of 2020 is still around, but experts predict home projects will get bigger, homeowners will get busier, and those homeowners will turn, more than ever, to professional home renovators.
Second, homeowners who might have been reluctant to have contractors inside their homes during the pandemic will be more willing to let workers in their houses as infection rates drop.
2. While staying home, homeowners realized their properties' shortcomings.
Dining rooms became offices, kitchens turned into classrooms, living rooms played the role of movie theaters, and bathrooms got a 24/7 workout. Spaces that seemed a bit small before the pandemic now felt cramped with everyone home, all the time. With restaurants closed, homeowners cooked more often and became more aware of their kitchens' limitations. Sharing bathrooms all day made the idea of a more family-friendly bathroom, or a kids' bath, appealing.
A survey of homeowners by research firm Consumer Specialists found that half of the homeowners said having "more time at home" during the pandemic has alerted them to household projects they needed to do.
3. Increased savings plus greater awareness of homes' limitations equals a boom in home renovation business.
Over 90 percent of handy homeowners who like DIY improvements said that in 2021, they will spend as much or more money on home improvements as they spent in 2020, according to marketing company Axiom.
That's fine for DIY, but what about home renovation franchises? The news there is good, too. Axiom reports that 56 percent of respondents plan to use a professional for some or all of their improvement projects in 2021. And 44 percent anticipate launching "more complex" home improvements in 2021 than they did in 2020.
Other surveys confirm that homeowners are seeking plenty of professional renovation help. The pandemic drove a 58 percent annual increase in project leads for home improvement professionals in June 2020 over June 2019, says home improvement site Houzz.
4. Homeowners especially want kitchen and bath renovations, making these franchises an excellent business bet.
As high-traffic areas, kitchens and baths get tough, daily use even when there's not a pandemic keeping folks home. During the pandemic, numbers show a rise in homeowners' desire to make these spaces more livable and functional. Demand for kitchen and bath renovations increased by 40 percent in June 2020 over June 2019, according to Houzz.

While yard improvements were the No. 1 type of project homeowners planned to do this year, the next two priorities were kitchens and bathrooms. In a survey asking homeowners about their plans for 2021, Axiom found that 31 percent said they anticipated bathroom renovations while 27 percent planned on kitchen renovations. Franchises like Kitchen Tune-Up and Bath Tune-Up are positioned to take advantage of the interest in home renovations.
Changes in homeowners' choices will keep interested in kitchen and bath renovations high post-pandemic, too. Some employees will keep working from home even after offices reopen. And the boost to home cooking is likely to remain: More than half of those who say they've been cooking more during the pandemic also say they plan to keep doing so when things return to normal.
5. Home renovation franchises are reaping the benefits of these changes.
Take the strong demand for home renovation. Add Americans' increased savings from the past year. Then add their willingness to hire professionals to do larger jobs that DIY homeowners can't do. The result is a strong environment for home renovation franchising, especially for franchises like Kitchen Tune-Up and Bath Tune-Up which are focused on updating kitchens and baths.
The National Kitchen and Bath Association predicts the industry will grow 16.6 percent in 2021—a huge increase compared to growth of 9 percent in 2018, and just 1 percent in 2019. NKBA also notes that homeowners say baths and kitchens are twice as important as any other part of the home.
Overall, the home improvement industry saw a 2020 profit of $6.6 billion and the profit margin was 6.8 percent. For individual franchises, the profit margin can go much higher. Kitchen Tune-Up owners see a gross profit margin of 41 percent to 68 percent.
Interested in how you can take advantage of the booming home improvement industry? Enquire now about how Kitchen Tune-Up and Bath Tune-Up can turn your business dreams into realities. Visit ktufranchise.com or call 1-888-890-5210 or visit franchise.bathtune-up.com or call 1-866-437-0202 to speak for a franchise licensing advisor.