Home Services Franchise Opportunities: What to Consider When Choosing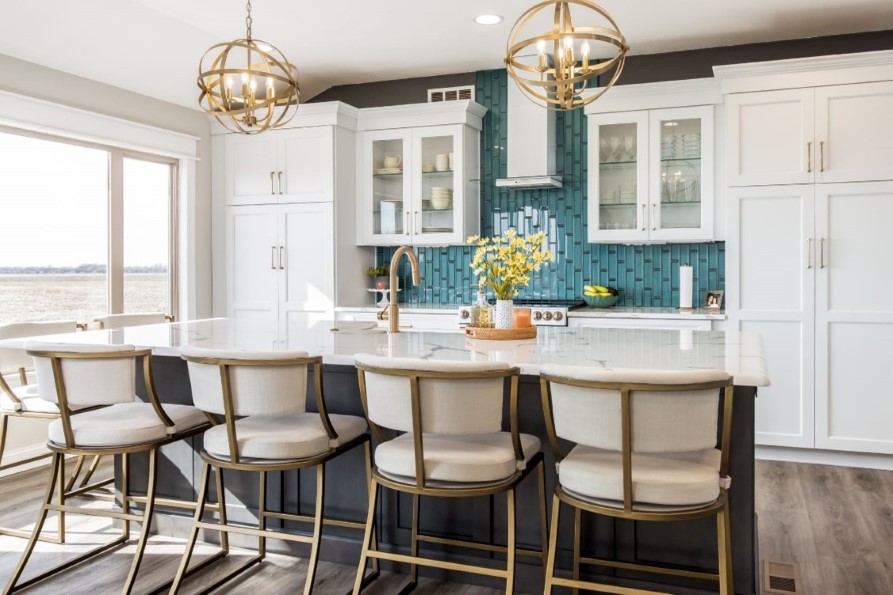 There are hundreds of services that homeowners use daily, and franchising opportunities are numerous in this industry. Indoor home services franchise opportunities include cleaning, renovations, painting, and closet organization, to name just a few. Opportunities for outdoor home services franchises include lawn care, landscaping, window cleaning, concrete maintenance, roofing, pool maintenance, and many more.
A Solid Investment
Home services are always in demand for two important reasons. First, those who provide the service solve a problem for a homeowner who has neither the skill nor the time to do it. Second, any service that improves your home contributes to your home's value, thereby being a good investment.
Another factor particular to this industry is the demographic of aging seniors. With the help of home services companies, people can stay in their homes longer with renovations that improve their accessibility and maintenance services for upkeep.
Evaluating Your Profit Potential
A home services franchise opportunity can be seasonal or year-round. It can be owner-operated, or you can hire a team of workers who perform the services for you. In every franchise, item 19 of the franchise disclosure document (FDD) shows the past revenues of franchisees in the system. This is your best reference for financial potential.
Other things to consider:
If you choose a seasonal business (lawn care, pest control, etc.) you must work harder in the main seasons to balance lower revenues in the off-season. If you choose a year-round business (cleaning, renovations, etc.), you have a more consistent earning period.

Labor costs.

Most home services franchise opportunities have lower labor costs when compared to other franchises. You can either keep labor costs low and do the work yourself or charge accordingly and build a team of workers to generate more revenue.

Choose a franchise that will allow you to become a multi-unit operator, even if it's not in your current plans. You can also work with a franchise that offers multi-brand ownership; other brands in the parent company can complement your current franchise and customer base. You can get more for your franchise when you sell if the new owner has more opportunities to grow.

Profitability in expenses.

One of the benefits of running a business is the write-offs. Being able to count home, utility, vehicle, food, and fuel expenses towards your business reduces your tax contribution, which means more net revenue.
Do Home Services Franchises Cost Less to Operate?
It's not uncommon for home service franchises to have lower operating and overhead costs compared to other franchises. Some reasons include:
Less equipment and inventory.

However, in some aspects of home services, such as restoration, the equipment costs can be a consideration.

Savings on rent.

Often a home service business can be run from a home office or small commercial space, as opposed to a franchise opportunity with a large real estate footprint.

Quicker ramp-up

. It can take less time to launch a home service business with fewer people and positions to train.
8 Reasons Kitchen Tune-Up Has Value for the Franchise Fee
Less risk

. There's less risk with an established franchise. In our 30 years, we have weathered economic challenges, thrived in the good times, and learned how to adjust our model to be more effective.

Growing industry

. A 2022 industry report noted anticipated growth of 19%. Kitchen and bath remodels are always in demand.

Business-model flexibility

. 70% of our franchisees prefer our home-based franchise model, while 30% work from a retail space.

No experience necessary

. More than 90% of our franchisees had no experience in the home improvement industry when they joined us. Our training program and operational support for franchisees breeds that success.

World-class support

. You'll have access to private podcasts, weekly coaching calls, monthly newsletters, an owner's forum, reunions, webinars, and regional management support.

Expert marketing and advertising

. Our expertise drive sales. We use every platform that's effective, and we can customize anything for our franchisees.

Protected territories

. You won't compete with other franchisees because we offer protected territories based on population and housing counts.

Turnkey business

. Anyone with the desire and drive to learn can take full advantage of our support and systems to succeed.
Contact Kitchen Tune-Up Today
Explore the next steps with Kitchen Tune-Up and learn how owning a franchise can enrich your life and help you meet your financial goals. Fill out our form and we'll follow up by phone, email, or text to talk more about our franchise opportunity.