How Kitchen Franchises Can Cook Up Financial Success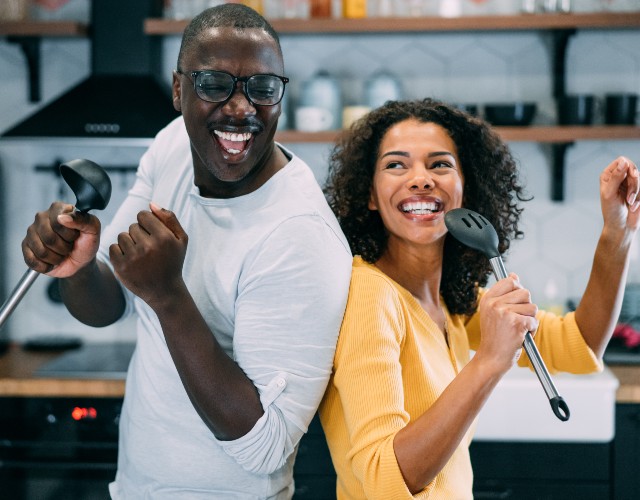 Seizing a franchise opportunity can be one of the best decisions you can make for your career. It can also seem like your options are endless, with investment options abounding across the country. In your search for the perfect franchise, it's worth your time to consider home service franchises, particularly kitchen franchises. Today, we look at some of the top reasons why kitchen franchises are wise investments, as well as what to watch for when choosing a business from which to purchase a franchise.
Following Supply and Demand
There's always a need for a kitchen remodeling service. Kitchens have been part of the package for as long as there have been privately owned homes. As any homeowner will tell you, kitchens inevitably need a facelift or a reconfiguration. As people started spending more time in their homes over the past few years, they realized that they wanted things more to their liking. People also opted to upgrade their current residences rather than try to buy a different home.
The remodeling industry has experienced a boom lately, largely thanks to the ever-increasing demand for homes. The remodeling market in the U.S. is projected to surpass $4.9 billion by 2027. This means that lack of customers will likely not be your biggest concern going into this investment.
When investigating the possibility of a kitchen franchise remodeling business in your area, it's essential to consider how many similar companies have already established themselves. It can be challenging to get off the ground when competing with multiple other storefronts boasting your own business's service options. To combat this, some franchises such as Kitchen Tune-Up allocate protected territories to franchise owners. This ensures there's no chance of direct competition with another franchisee by the same name.
Making a Smart Investment
The overhead cost is one of the first hurdles to jump when making your debut in the realm of starting a remodeling business. The initial cost largely depends on how much work you plan on doing yourself. If you want to be the primary contributor to your own labor force, your starting price tag could be as low as $25,000. However, if you're thinking of taking a hands-off approach to the work and involving contractors, subcontractors, and other employees in the process, you may start in the $250,000 to $500,000 range.
Instead of starting your business from scratch, investing in a kitchen franchise like Kitchen Tune-Up, is a great option. Kitchen Tune-Up has a low initial investment and even offers partial in-house financing. The franchise fee includes your protected territory, training and support including:
A complete operating system: proprietary software, and business operations manuals
Computer and iPad with all manuals and supplier information for a turnkey start
Product samples including doors, trim, colors, stains, and hardware
Marketing materials including brochures, business cards for launch
Starter supply of branded Kitchen Tune-Up apparel
Recruiting software program
Initial training program followed by a 12-week post-training action plan
On-going business support including access to private podcast channels, weekly and monthly live webinars, and Regional Operations Manager support
An Established Brand and Marketing System
As with opening any franchise, choosing a kitchen remodeling business with a strong reputation and a history of success is important. Positive brand name recognition that's associated with your business right from the get-go can help you get clients in the door faster.
Kitchen Tune-Up is a well known brand and has been in business for 34 years. When you buy a success kitchen franchisee, like Kitchen Tune-Up, you don't need to have any prior marketing experience to be successful. Kitchen Tune-Up's proven model knows what it takes to get business and convert leads. We have comprehensive national and local marketing strategies in place that drive leads from various sources including online, social media, direct mail, advertisements, and more.
Finding the Perfect Partner
If you're ready for a kitchen franchise opportunity that checks all of your boxes, we invite you to further explore the Kitchen Tune-Up franchise opportunity. With decades in the industry under our belts, we know what worries and fears you may have as a new business owner and how to help you navigate the ups and downs of opening your own business. Check out our franchisee testimonials to hear from those who have been in your shoes, or contact us directly to talk to a franchise advisor to learn more today.