How to Leave Corporate America and Be Your Own Boss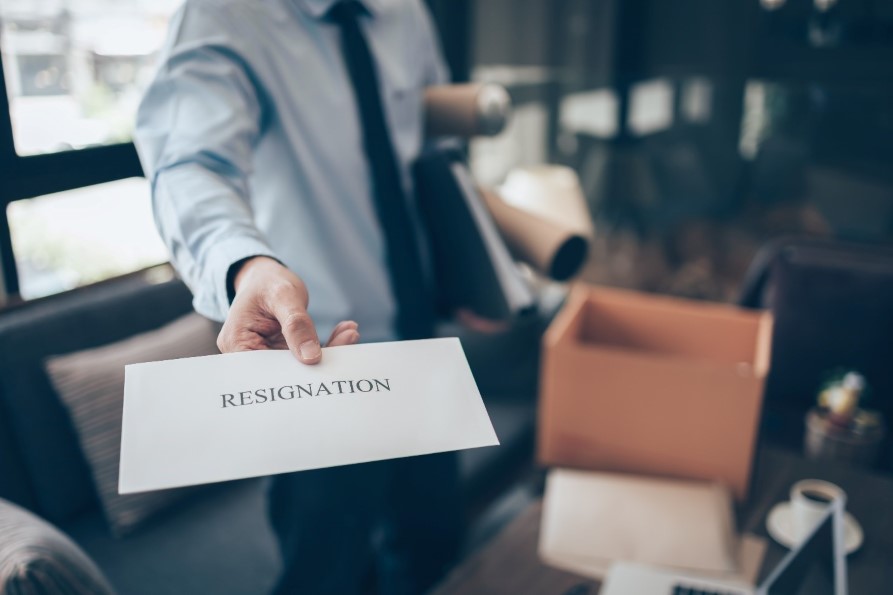 Stagnant wages, lack of job security, and limited flexibility are leaving many workers unfulfilled and stressed. But the thought of starting a new career can be overwhelming. Franchising eliminates uncertainty by offering a turnkey business with the support you need to succeed. If you are tired of working for the man, learn how to leave corporate America and be your own boss by owning a franchise.
The golden ticket to financial security and career success used to be landing an entry-level job at a company with a solid reputation. Hard work and dedication allowed people to spend their careers climbing the corporate ladder at a single firm. When it was time to retire, they received a gold watch and a well-funded pension.

To gain traction and additional pay today, the average American will hold 12.4 jobs in their lifetime. And the potential for downsizing is always present. One-third of Americans fear losing their job this year and 21% have already been laid off, a new survey of 1,000 people by GoBankingRates revealed.
Living paycheck to paycheck and the constant fear of layoffs is causing mental health to take a nose dive. At least 25% of people identify their job as the number one stressor in their life and 75% of workers believe people experience more on-the-job stress than older generations, according to the American Institute of Stress. Stress is also limiting productivity. The average American worker spends at least five hours thinking about stress while they're on the job.
Reclaim Your Career by Franchising
It's never too late to start a new journey. To determine the right path, take time to invest in yourself.

Evaluate your motivations for exiting the corporate workforce.

Consider various alternatives to a corporate job, such as entrepreneurship, freelancing, consulting, or franchise ownership.

Network and reach out to professionals who've successfully transitioned to alternative careers.

Create a timeline that outlines the necessary steps to transition out of your corporate job.
Franchising helps make the transition from the corner office seamless. The franchise business model allows you to open a business with a proven success record, training, and ongoing support. As a franchise owner, you'll join a team of like-minded entrepreneurs who've taken the leap from the boardroom to Main Street and become their own boss.
Our Franchise Can Remodel Your Future
Kitchen Tune-Up offers a proven and successful business model within the home improvement industry. The brand delivers high-quality kitchen remodeling services and has established a strong reputation among customers.

You do not need to have contracting experience to enter the home services field. Our kitchen franchise owners come from a variety of different backgrounds and many exited the corporate world to launch their home remodeling business. You can apply the skills you learned during your corporate career, such as leadership, business acumen, and team building, to achieve success as a Kitchen Tune-Up business owner. Our franchise has low overhead and is scalable to help you reach your financial targets.
"I went into franchising after doing the same thing for 27 years. I knew if I didn't take the leap now, I never would. I like that in franchising I can control my own destiny," said Greg Mirise, a Kitchen Tune-Up franchisee in Avon, Indiana.
For an initial investment of $129,930, you'll get the training, guidance, and support to provide a high-demand service to customers. We also offer up to $48,000 of in-house financing to qualified applicants. Kitchen Tune-Up is part of the Home Franchise Concepts' family of brands, a leader in the home services sector. Some of our other familiar brands include Bath Tune-Up, Budget Blinds, and Concrete Craft.
Learn More About Kitchen Tune-Up
Learn more about how to leave corporate America by joining the small business community. Inquire now to connect with a franchise advisor from our team.