Kitchen Franchise Opportunities Are In Demand: Here's Why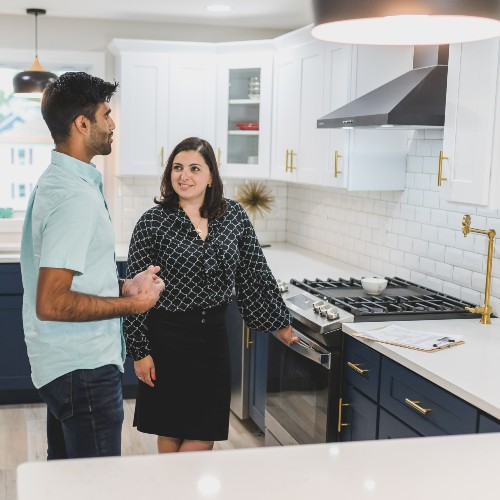 There is an upward trend in household spending on home remodels, and the signs indicate this will continue. Homeowners, buyers, and sellers are making renovations, and most often, the kitchen is their top priority. Why? Because the kitchen is the heart of the home, and many families spend most of their time together there. Professionals for kitchen remodels are in demand, making this a great time to consider a kitchen franchise opportunity.
Read on to find out why demand is high and get tips for choosing the right franchise.
What Is a Kitchen Remodeling Franchise?
First, you should have a broad understanding of what a business franchise entails. In short, it is a license owned by a particular business (the franchisor) who can then sell franchise licenses to the individuals (franchisees), allowing them to start the same type of business.
With that license, the franchisee has access to the business knowledge, processes, trademarks, and branding materials allowing the franchisee to operate under the franchisor's business name. In addition, there are fees and an application process involved with obtaining a franchise license.
Famous franchises include McDonald's and Chick-fil-A. Food franchises are often easy to identify; however, many other businesses offer franchises, including home improvement businesses like kitchen remodeling.
A kitchen remodeling franchise allows you to purchase a franchise license for an already established and proven business model. With that license, you receive brand recognition, a proven operating system for the company, a reputable chain of suppliers, marketing, sales, legal, and sometimes even human resources support.
Are There Many Opportunities for Kitchen Franchises?
Kitchen franchise opportunities are available, and demand for services is rising. A quick search will bring over 30 different types of remodeling franchises to review. Some options are kitchen-focused, and others offer a broader set of handyman services.
In a recent article, Houzz reports, "The national median spending on kitchen remodels continues to climb for both major and minor remodels." Median spending for major remodels rose 14% from 2020 to 2021 and 25% for minor remodels.
What does this mean for professional kitchen remodeling businesses? More demand! 89% of homeowners hire a professional to remodel their kitchen, and kitchen remodeling companies are on the list of companies homeowners prefer.
What to Look for When Considering a Franchise.
It is critical to consider both the big picture and fine details when considering a franchise. Name recognition, proven success, and support make it seem relatively smooth. The details will begin to sift out the kitchen franchise opportunities that are a good fit for you.
Many helpful resources are available as you decide to start your own Kitchen Franchise business. In addition, the Federal Trade Commission provides detailed information about franchises in a Consumer's Guide to Buying a Franchise.
Some things to consider as you review kitchen franchise opportunities:
Costs - review all fees, charges, and continuing payments.
Demand - is there a large market in your local community?
Competition - how many outlets are in your area? How many competing companies are in your area?
Name recognition - a franchise with a well-known name and positive reputation will work in your favor.
Complaints - check consumer reports about the company, both good and bad.
Support, training, and services - does the franchise offer what you need?
Franchisor's experience - whether the franchisor already has established, well-run franchisees managed well?
Growth - check the health of the franchisor and its growth rate. Is it steady and stable, or is it going too fast, which could weaken support for you as a franchisee?
Franchise disclosure statement - read every word and have a lawyer review it.
Gross Sales
Net Profits
Geographic relevance - be aware that earnings may vary with location.
Kitchen Tune-up
Are you interested in owning and running your own business? If you are interested in home remodeling focusing on kitchens and desire to start relatively quickly, then our kitchen franchise opportunity maybe be ideal for you. We offer many franchise benefits.
If you decide to buy a franchise, we hope you consider Kitchen Tune-Up. We have been franchising for 34 years. We are part of Home Franchise Concepts, a leader in home remodeling and home services franchises, offering franchise opportunities that help people from all walks of life find financial freedom through business ownership.
A Kitchen Tune-Up franchise requires a modest upfront investment. With that investment, you gain everything you need to get your new business off the ground. Market reports show that the demand is strong and growing for remodeling services! Talk to us today about establishing your Kitchen Tune-Up franchise and taking charge of your future.