Project of the Month Award Goes to Paul Climer of Kitchen Tune-Up
Many Kitchen Tune-Up franchises submitted photos of wood restoration, refacing, redooring, or new custom cabinetry projects for the National Project of the Month Contest. Before and after photos are on display in the Project Gallery on the Kitchen Tune-Up website: kitchentuneup.com.
Kitchen Tune-Up has been ranked the #1 home improvement franchise for over twenty years with locations in the United States and Canada. They are known for their signature wood reconditioning "Tune-Up", cabinet refacing and redooring, custom cabinetry, and closet organization. The franchise offers personalized service and incredible results. contact Kitchen Tune-Up today for a free in-home consultation, visit kitchentuneup.com.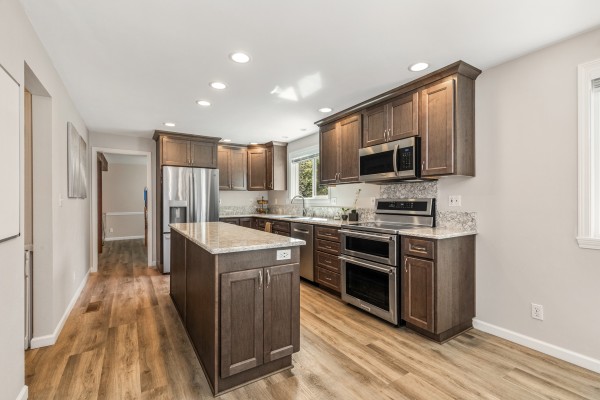 These white-washed oak cabinets were refaced using cherry RTF with a full overlay. Note the diagonal corner cabinet that was added. We also refaced the laundry room and bathroom for these happy clients!