Surface Experts Franchise vs. Kitchen Tune-Up: How They Compare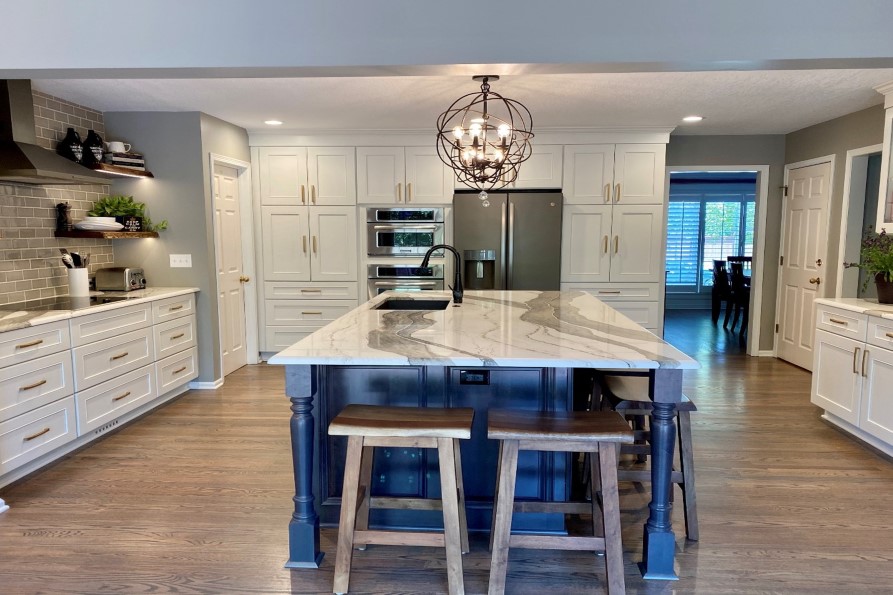 The home improvement industry is booming. Especially since the onset of the COVID-19 pandemic, there are more reported projects and repairs being tackled than ever before. Based on figures from Statista, the home improvement industry in the U.S. is valued at just over $538 billion, expected to climb to over $620 billion by 2025. Which makes it an ideal time to be part of this growing sector through franchise ownership. Here's a comparison of two brands in the industry to help you decide the best fit for you.
Surface Experts Franchise
This company began in 2008 but didn't franchise until 10 years later. The Surface Experts franchise repairs small damage on most hard surfaces, like countertops, floors, cabinets, bathtubs, sinks, appliances, furniture and even elevators. Based on information from their website and Entrepreneur, they are a B2B company that works primarily with property managers, maintenance managers, chief engineers, hotels, restaurants, moving companies, construction companies and Realtors. This young company has just 59 franchise units.
Kitchen Tune-Up Franchise
Comparatively, Kitchen Tune-Up has more than 280 franchise units with more than 35 years in the home improvement industry. Started in 1986, our family-founded company began franchising two years later.
Kitchen Tune-Up is a home repair service specializing in affordable kitchen cabinetry and kitchen updates. We work closely with homeowners to make upgrades to residential kitchens, custom fit to their goals and budgets.
More homeowners than ever are choosing to stay put in their homes and upgrade rather than move out. U.S. News & World Report says thanks to rising home prices and mortgage rates, the more economical option is to repair and renovate. The home services platform Thumbtack says 9 out of 10 current homeowners are planning to improve their property in some way over the next year. According to figures released by Bankrate, kitchens are one of the most popular spaces to renovate in a home, with upgrades bringing in about 72% ROI. Kitchen Tune-Up is growing to meet this increased demand for services.
We offer a myriad of renovation options for customers including our original tune-up, custom cabinets, cabinet painting, "redooring," refacing, countertops, accessories and organizers. We also provide an online kitchen design tool, created to help our clients get a sense of how their redesigned space can look.
Other Considerations
When choosing a franchise to own, it's best to explore options that align best with your business goals, values, personality, and interests. At Kitchen Tune-Up, for example, our franchise owners are customer service-oriented, who gain great satisfaction helping homeowners who want to upgrade the heart of the home — their kitchen. Conversely, Surface Experts concentrates on repairs for businesses.
You also want to explore what the franchise will provide for you, to make your ownership experience more rewarding. Kitchen Tune-Up is a kitchen cabinet franchise that gives new franchise owners 114 hours of classroom and on-the-job training to ensure you are well-equipped to handle business ownership. The Surface Experts franchise requires only 85 hours of combined training.
Something else to consider: Kitchen Tune-Up supplies both in-house financing — to help new franchise owners cover franchise fees, equipment, and inventory — along with third-party financing for other expenses. Surface Experts can only direct franchise owners to third-party financial sources with whom they have relationships.
Side-by-Side Comparison of Brands
To help with this business decision from an economic standpoint, here's a break-down of the fees.
| | | |
| --- | --- | --- |
| | Surface Experts Costs | Kitchen Tune-Up Costs |
| Initial Franchise Fee | $75,000 -$110,000 | $19,950 |
| Initial Investment | $133,090 - $213,475 | $129,930 - $173,850 |
| Net Worth Requirement | $300,000 | $200,000 |
| Cash Requirement | $25,000 - $50,000 | $81,930 |
| Royalty Fee | 8% | 4%-7% |
*SOURCE: Entrepreneur
The Better Choice is Kitchen Tune-Up
The numbers are evident that Kitchen Tune-Up gives you a great bang for the buck. Both brands provide renewable 10-year agreements and exclusive territories with a business you can run from home, but Kitchen Tune-Up also gives you the freedom for absentee ownership, allowing you to own your franchise as an investment.
Ready to hear more about Kitchen Tune-Up? Inquire now to connect with one of our franchise advisors.