The Franchise Advantage: 10 Reasons to Buy a Franchise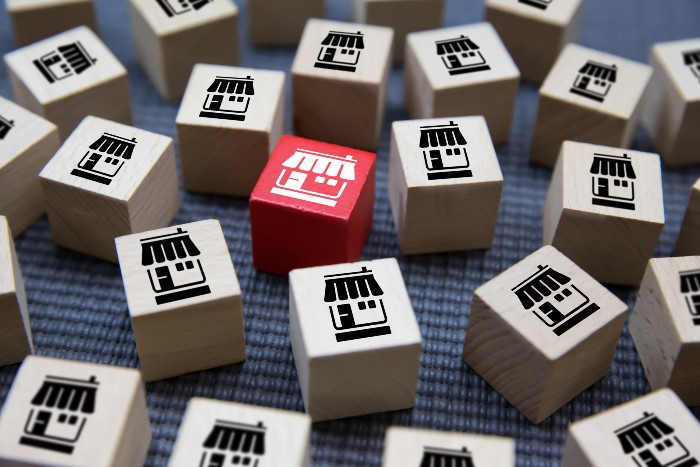 You want to be your own boss and set your own schedule. Maybe you're fizzing with ideas for a business. But navigating the many issues around a startup—finances, legal questions, marketing, staffing—can be daunting.
Why not buy a franchise from an established company, instead of launching a startup? Here are 10 reasons why the franchise advantage could be better than going into business on your own.
1. Reduced Risk
Overall, buying a franchise is less risky than going into business on your own. On average, franchised businesses have higher "survival rates" than independent businesses. The two-year franchise success rate is about 8 percent higher than the independent business success rate, according to 2019 research. Why do franchises do well, right out of the gate? One, franchisors provide franchisees ready-made expertise and brand recognition, and two, franchisors screen potential franchisees to ensure they'll succeed, researchers say.
2. A Familiar Brand with Customer Loyalty
Franchises are all about consistency and brand identity. Customers know the logo on your franchise, what you do or sell, and what to expect from your franchise business. An advantage of buying a franchise is you also are buying its history and customer recognition. With an independent business, you need time to build recognition and reputation. With a franchise, you're buying a reputation that's ready from the start.
3. Fewer Startup Steps
The Small Business Administration lists 10 steps for starting a new business on your own. Building a startup requires a lot of legwork:
• You must do market research to discover whether your idea will fly.
• You need to write a convincing, formal business plan to detail how you will fund, structure, manage and grow your business.
• Selecting the right business structure is key, too: Will you operate as a sole proprietor? A partnership? A limited liability company, a corporation, a cooperative? Making the right choice matters because the structure affects taxes, liability, and much more.
• You have to understand the legal requirements of setting up shop from permits and licenses to registering a brand. Potentially you'll need to pay for legal advice. You don't want inadvertent legal missteps to jeopardize your great business idea—or your monetary investment.
When you purchase a franchise, most of the startup groundwork is already laid for you. You generally do not need to deal with market research, a business plan, product testing, branding issues, and many other initial steps you'll have to take if you go it alone.
4. Easier Financing
One thing solo business owners and business franchise owners have in common: they both usually need to secure at least some level of financing. The established track record of a franchise can make it easier to get a loan. You, as a franchise owner, don't have to sell a lender on the business concept—the lender already recognizes the franchisor as an established brand.
Franchise ownership can smooth the way for Small Business Administration loans, too. The SBA sets aside certain business loans just for franchises. Franchisors in the SBA Franchise Directory already are known to the SBA, which speeds up the process.
5. Franchisor Support
Here are some areas where franchisors support franchise owners—areas you otherwise would have to handle or farm out to contractors on your own.
• Training. The franchisor will have standardized training so all its franchises operate the same way, with consistent quality, providing consistent services or products. A franchise owner in New York and her staff will get the same training as a franchise owner in Arizona and his staff. Excellent franchisor companies offer ongoing training, too.
• Onboarding staff. Many franchisors help you learn how to staff your franchise and bring employees into the family and can even help train them.
• Advertising and marketing. Unless you're experienced with creating and placing ads and running marketing campaigns, you'd need to learn how or hire someone to do this for your independent business. Franchise owners are provided with uniform, professional advertising, and marketing materials and access to preferred marketing vendors who know their business.
• Business software and systems. Franchisors often provide their own CRM system, project planning, staffing, and inventory systems to franchisees, allowing them to effectively run their businesses.
6. Relationships with Vendors
If you're in business for yourself, you'll have to build your own connections with suppliers and vendors. If you can't buy materials or stock in large enough quantities, you won't get the same discounts as if you could buy in bulk. Large franchisors strike quantity deals with suppliers and you benefit from those discounts. Then you pass along the savings to your customers.
7. Access to Fellow Franchise Owners
A huge franchise advantage is the ability to tap other owners' expertise and experiences. As a new owner, you aren't on your own. A good franchisor, like Kitchen Tune-Up will put you in touch with your fellow franchisees so you can pick their brains about their personal experiences with your chosen business. Because you and they are colleagues—not competitors—it's to their advantage to share their advice with you. When one franchise of a company succeeds, the whole company benefits, including you.
8. No Experience Necessary
When you start a business on your own, some real-world experience in your chosen field is crucial. Your wonderful idea for a specialty cupcake bakery might not get far if your expertise about cupcakes is limited to eating them. Your attempt to open a flooring firm will raise red flags with lenders if you've never done anything with floors but walk on them.
But when you purchase a franchise of a well-established brand, you don't necessarily need experience in the field you're entering. Many Kitchen Tune-Up owners don't have backgrounds in renovation or remodeling, or even do-it-yourself experience. Owners come from a wide range of backgrounds. Franchisors like Kitchen Tune-Up also provide what is called a "turnkey" business, so anyone with the drive to learn something new and take full advantage of the franchisor's support can succeed.
9. Protected Territories
If you open your own business, you have no control over whether a competitor might open a similar business in the same geographic area. Or you might find your ideal location, only to realize a similar business is already down the street. Although a franchisor cannot guarantee you will not have any direct competition, the franchise advantage is you usually get a protected territory so that you are not competing with your fellow franchisees in the same area. So franchisors choose locations and map out territories to avoid those kinds of conflicts.
10. The Benefits of Ownership
Benefits don't just mean income. You can innovate with advice and help from the franchisor. You'll be well-positioned if you want to buy more franchise locations. You'll be your own boss but with an established firm at your back. You can design your own flexible schedule—a big franchise advantage. When you're ready to retire, you'll be selling a working franchise with the help of the franchisor.
What about the downside?
There are cons to go with the many pros of franchising. Your franchise can feel the heat from customers if another franchisee or the franchisor gets bad publicity. You are subject to your contract with the franchisor, so be sure to do your homework carefully because you may be required to pay certain fees or royalties. If you're a "go it alone" personality, think hard about whether joining a franchising system is right for you.
Should you choose the franchise advantage over opening your own business? You'll only know if you research the options. Want to know more about franchising opportunities? Visit ktufranchise.com or call 1-800-333-6385 to speak to a franchise licensing advisor.