Why Buying a Franchise is a Great Option for Starting Your Own Business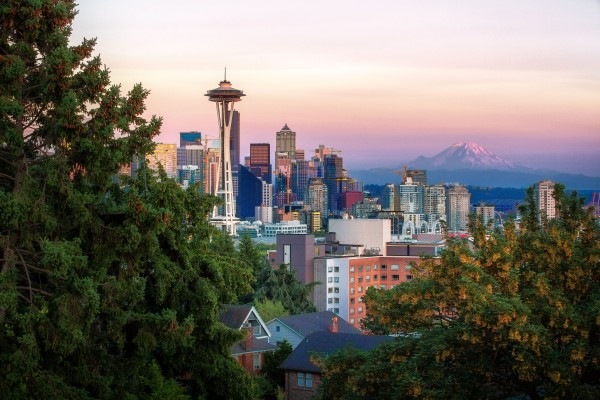 Imagine waking up in the morning and instantly feeling a warm rush of excitement to start your day. You make your coffee and check your to-do list. It's filled with tasks you enjoy doing, challenges you enjoy facing. You have a team of people you relish working with.
Each person on your team was handpicked by you, so your working days are spent with people you enjoy talking to and enjoy solving problems with. The office vibe is incredible because everyone likes each other and has each other's backs.
After a satisfying day of work serving your happy customers, you spend the evening with your family. You feel grateful to have the best of both worlds – you love your work life and you love your personal life.
This scenario might sound almost too good to be true. You might be thinking, Well, that imaginary person just got really lucky. But that scenario has nothing to do with luck. It's merely a day in the life of someone who owns a successful small business.
Interested in starting your own business?
Maybe you've been dreaming of starting your own business lately. Living in Seattle, you know multiple people who either own or work for a startup. You drive past the campuses of Seattle-born companies like Amazon all the time. Sometimes it feels like the entrepreneurial spirit is in the air itself, just as much as the rain.
You've been wanting to exit the corporate rat race and instead, set your own schedule and choose your own team. You're ready to start building something of your own instead of working for the man.
Furthermore, in the age of job insecurity, you desire true financial freedom. You don't want an external entity to control whether you'll have an income next week or not.
You may feel nervous about starting a business, though. You might not be sure where to start. There are so many moving parts involved with starting your own business – you want to know exactly which steps to take in exactly which order so you don't feel overwhelmed.
Get a massive leg-up as a new business owner
This is precisely what franchise ownership offers. When you buy a franchise, you get a system for growing your particular type of business. No guesswork, no overwhelm. Plus, you receive extensive training and support from the franchise system.
This in itself is a massive benefit when starting out. For example, after Todd and Konnie Bright from Bozeman, MT started a Kitchen Tune-Up Franchise, they said being able to bounce ideas off other business owners was the single greatest asset they received.
While it can feel scary to start a business, having a roadmap to follow and a community of support around you takes much of the fear and perplexity out of the process. You don't have to wait for the million-dollar business idea – or try to reinvent the wheel once you've found it by building your own business from scratch.
Instead, you can benefit from the experience and support of successful business owners like Todd and Konnie when you buy a franchise business.
Our team would love to hear from you! What questions do you have about franchise ownership? Contact us today, or find us on Facebook at Kitchen Tune-Up Franchise System.
Luca Micheli