Building a Legacy For My Family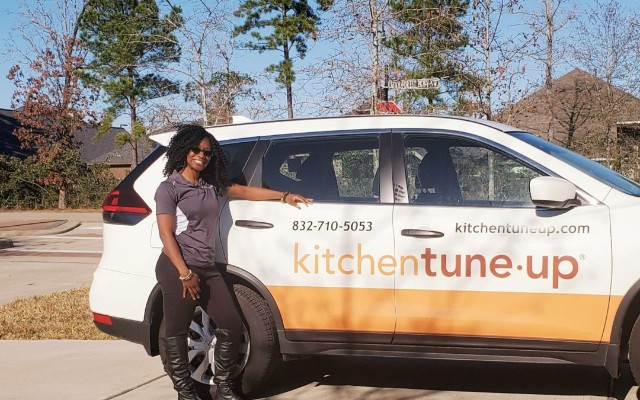 "It's exciting knowing that I am my own boss and have the freedom to create a culture for my team that promotes training, development, and advancement."
Regina Crittenden took on her own Kitchen Tune-Up franchise location because she knew it was the next logical step for her career. After over a decade of experience mentoring, managing, and leading in both the U.S. Army and the oil and gas industry, Regina was ready for a change. Not just any change, though, the seasoned professional was ready for a positive switch. It was time for a career that was going to give as much back to her as she put into it.
Franchising is, as Regina describes it, "business in a box". The stressful and uncertain beginnings of a business have already passed, and you are stepping into an established industry that's ready for your leadership. The boat has been constructed, and all that's left is for you to start sailing.
Regina owns Kitchen Tune-Up Spring, TX. Like many of our locations, it's a family affair, and Regina's husband and children are involved in her work. Regina's desire to jump onboard a franchise of her own came about in part because she felt it was time to start building a legacy of her own, one that her children could look to for inspiration when they set out to start their own careers.
Regina's extensive career and success with operating her own franchise have garnered the attention of reporters. An extensive feature piece in Black Enterprise details how Regina came to be on her current career path and how she fits franchising into her overall philosophy.
"I chose Kitchen Tune-Up because it's a proven system and the team-friendly environment is always something that was missing from Corporate America."
Like so many of our other successful franchise owners, Regina is a true member of her community. She cares about the job she does and values the work her team completes. She's involved with her local AAU basketball team and can often be found patronizing live music venues within the city. Regina is passionate about offering people in The Woodlands, Spring, and Conroe area the bathroom or kitchen or their dreams.
To take a look at Regina's Spring, TX location, visit their website or Facebook page.