Kitchen Tune-Up Kansas City Leawood Focused on Leading with Exceptional Customer Service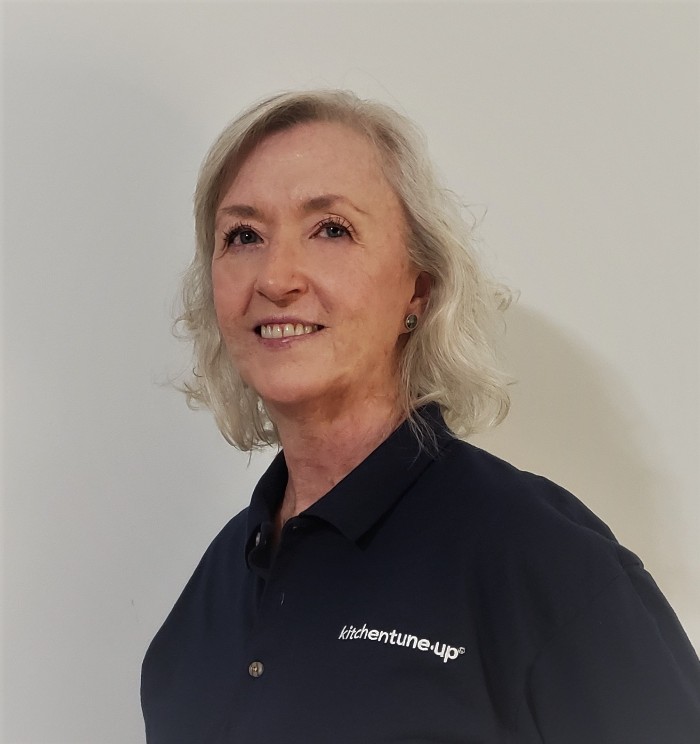 Beth Brandel grew up in the same area where she now creates dream kitchens for her neighbors—Kansas City. As the new owner of Kitchen Tune-Up Kansas City-Leawood, KS, Brandel says she wants to be a good steward of customers' experiences, her own Kitchen Tune-Up team, and her community, too.
Before joining Kitchen Tune-Up, Brandel already enjoyed home improvement and maintenance projects. "I've always been a DIY-er but realize there are some projects that just have to be done by a pro. Kitchens are the heart of the home and a great place to deliver a great experience," she says.
Giving customers her best is important to Brandel. "Over 25 years in public service, I learned that the best customer service is getting a 'Thank you' from a taxpayer after delivering unhappy news. I want to deliver the kind of customer service I've always wanted to receive, but have found lacking all too often," she says.
Teamwork is another focus of Beth's new career with Kitchen Tune-Up. "I have a broad skillset and a passion for building and leading great teams," she notes. "Owning a franchise lets me be a job creator and help others achieve their own successes. There is not much more satisfying than when one of my employees succeeds."
Becoming a Tunie taught Beth something about herself, too. She's more willing now to go outside her comfort zone to take on this challenge.
"Throughout my career, I've always said that I'd rather be in a supporting role and let others take the risk of being the owner or the boss," she says. "All that has changed and I know that I can do this!" She says she's ready to "stretch and be uncomfortable to build something that will benefit my family and my customers."
"An Exceptional Support System"
Franchise ownership has a strong appeal because, rather than starting from scratch, it lets owners build on an existing foundation, Beth says. She chose Kitchen Tune-Up for its great track record.
"Kitchen Tune-Up provides an exceptional support system for franchisees. Its employees are highly engaged and provide franchisees with a great example of superior customer service," she adds.
Beth and her husband have a blended family that includes eight grown children, an energetic dog, and a sweet cat. She and her husband also are members of a local flying club and enjoy visiting places they can get to in a light airplane.
Want to see if your career can take flight with Kitchen Tune-Up? Visit ktufranchise.com or call 1-888-890-5210 to speak to a franchise licensing advisor.