Home Improvement Industry: What to Expect in 2022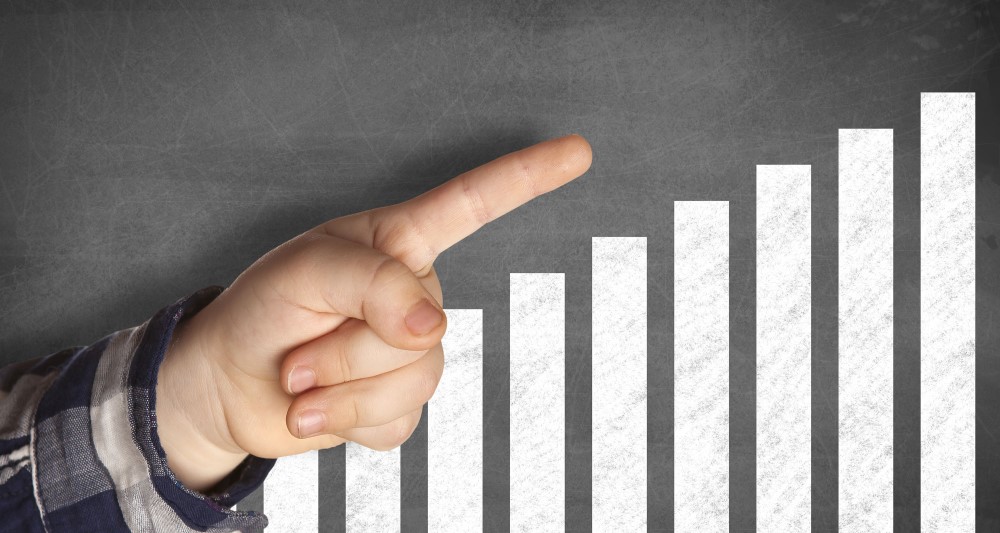 Like the United States housing market, the home improvement industry is booming and doesn't seem to be slowing anytime soon. The pandemic has kept many people indoors for over a year, and with spending habits returning to normal, the home improvement industry will become more prominent than ever. With so many people making changes and renovations to their homes, there's never been a better time to own a home improvement business.
When it comes to home improvement, it's not just for people who want to host guests in their homes for the first time in 18 months. The pandemic has changed a lot about our day-to-day lives. Some of these changes were small, but others will have larger implications for home improvement over the following months and years.
Home Remodeling Trends to Watch
As the world begins a slow return to normalcy after the pandemic, several significant trends are occurring in the home improvement industry as a result. More and more people are returning to work while the housing market is still rising and interest rates are still very low. This set of circumstances means more people will be looking into renovating their homes rather than attempting to purchase a new one, or they may wish to raise the home's market value before listing it.
The Rise of Remote Work
The new influx of remote workers might be the most significant factor in home improvement industry trends for the rest of the year and into 2022. This extensive change in the way people work will affect the industry in various ways, some of which may not be evident for months or years. Although we can do little to predict how long-term remote work will affect the housing and home improvement industry, there are a few trends that we are already starting to see.
One of the most immediate trends is outfitting a home office space to facilitate a better work environment from home. People may want to convert a spare room or part of the garage into an office space or create an add-on to create new spaces. They may want to add lighting, windows, build a desk into the wall, add or upgrade cabinets, or convert a closet to make the office work for them.
These won't necessarily be minor projects, either. As millennials shift to the suburbs, many will be looking for a place where their family can grow without moving again. Even with houses that have recently renovated their kitchens and bathrooms, many will still be opting to make further renovations to their home to create a more eco-friendly place.
Changes in how People Buy Homes
With many large companies allowing employees to remain fully remote at work, many employees are using this opportunity to move out of major cities into a town with a more affordable housing market. This reality means a departure from apartment living in large municipalities to more suburban dwellings for many people. The rise in housing costs means that people may have to settle for something that isn't quite their ideal—and then remodel it.
Although many people try to tackle home improvement projects themselves, many first-time homebuyers will be looking for contracting work. Using home remodeling providers such as Kitchen Tune-Up is the perfect way to get their renovations done quickly and professionally, instead of risking taking on a major project themself.
Kitchens continue to be one of the most common renovations in many homes. With so many restaurant closings throughout 2020 and even into 2021, many people began to cook more frequently than they had pre-pandemic. Even with many restaurants reopening with full or limited capacity, many people are still opting to cook at home instead. Spending more time in the kitchen brings a remodeling wish list to the front of anyone's mind, which is good news for anyone considering buying a Kitchen Tune-Up franchise.
The remote work industry's effect on home improvement doesn't end there, though. Aside from allowing employees to move into more affordable living situations, they are now spending more time at home. Now that they no longer need to commute to an office, it also means that making your home more appealing or enjoyable to spend time in is becoming a priority. Aside from people wanting to create a home office, the kitchen and the bathroom will need renovations with more people using them more often. Not to mention that work-from-home employees will feel more comfortable letting contractors work on their home when they are on hand to witness it.
Why Should I Buy a Kitchen Remodeling Franchise?
The home improvement industry is booming, and every indication says it will continue to do so. Even though a booming industry is a factor to consider when buying a franchise, it's far from the only one. After all, having a product you can sell isn't the only thing you need to run a business. You may wonder: What about marketing? What services should I offer? Should I just start my own home-improvement company?
These are the questions that anyone interested in jumping into the home improvement industry probably has. Luckily, Kitchen Tune-Up has the answer to all of these and more. Even with no experience as a business owner or with home improvement, Kitchen Tune-Up offers in-depth training and support through every step of the process. When you buy a Kitchen Tune-Up franchise, you gain access to a multi-week training program that will get you fully equipped to run your business. This training includes a tried-and-true approach to the remodeling business, crafted over 33 years.
Starting a home improvement business with a franchise gives you multiple benefits, guided training, and a whole support team standing behind you, so you'll never have to approach difficult issues without backup. These resources allow you to get your business up and running and turn a profit much more quickly than going it alone.
Get the Support you Need to Succeed with Kitchen Tune-Up!
Our proven system takes much of the stress out of running a business, allowing you to focus on your projects while ensuring that your customers are well cared for. This support also doesn't end after training—Kitchen Tune-Up offers support and services throughout the lifespan of your business, so you never have to worry about going it alone. Kitchen Tune-up franchises are available in the United States and Canada so you can open a franchise almost anywhere.
No matter what questions or trepidations you may have, our team can put you on the right track and make sure you are fully prepared to take the next step toward becoming a business owner. If you'd like to take charge of your future by entering the home improvement market, fill out our inquiry form, and we'll get back to you!