I Bought a Franchise to Take Control of My Work-Life Balance and My Future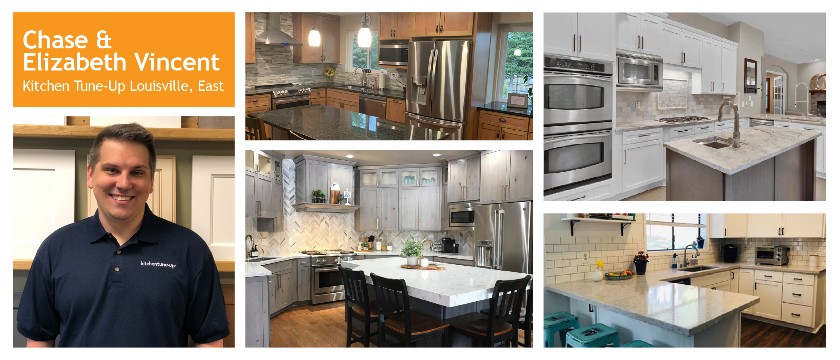 Chase Vincent, the owner of newly opened Kitchen Tune-Up Louisville East, has a young family that keeps him on his toes and he recently made the leap and bought a franchise to take control of his family's future. Chase attended Kitchen Tune-Up's 8-day Training School at the end of July and just celebrated his Grand Opening with the Middletown Chamber of Commerce with his wife and young daughter in tow.
Before opening his franchise, Chase spent several years as a program manager for a marketing company, so feels confident his marketing and sales background will help him hit the ground running.
When we asked Chase what his advice for someone thinking about buying their own franchise was, he kept it simple, "Go for it!" He then followed up with, "Based on everything I've learned so far, the support system is in place and the Home Office really wants you to succeed."
His mission is to "create a high-quality and functioning space that our customers have always dreamed of while proving that all remodels do not have to be a headache or mess. We strive to be good neighbors within the community and treat all customers, partners, and employees as a part of our family."
Chase and his wife, Elizabeth, were born and raised in Louisville and are excited about being part of the community as small business owners. Chase says, "We love helping customers of all budgets bring their kitchen to life. The kitchen is the gathering place of the home and we enjoy the looks on customers' faces when they fall in love with their new space and can't wait to show it off to friends and family."
To learn more about Chase, visit his Facebook Page. If you live in Louisville and are interested in scheduling your free in-home estimate, contact him today.
If you are outside of Louisville, visit our Locations page to find the Kitchen Tune-Up location nearest to you.