Kitchen Tune-Up Denver, CO: Open For Business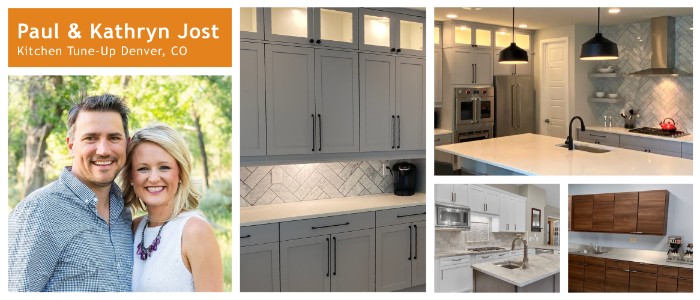 Paul and Kathryn Jost, owners of Kitchen Tune-Up Denver, CO
The Kitchen Tune-Up family is ever-growing, and this past January, we welcomed another Tunie to our team! Paul and Kathryn Jost opened their very own Kitchen Tune-Up location in Denver, Colorado, and have been busily serving the area ever since.
"We loved the idea of being the master of our own identity as business owners"
Paul and Kathryn Jost weren't strangers to the world of business. Paul had over 15 years of experience in marketing before transitioning to Kitchen Tune-Up, and Kathryn has owned her own salon business for even longer.
However, what attracted them to franchising in the first place was the opportunity it presented to fully break free from normal corporate life. This was their chance to take complete control of their financial and professional futures.
Entrepreneurship within a proven system
When asked why they chose to open a franchise, the Josts pointed to the proven track record of Kitchen Tune-Up franchisees. Starting up your own franchise lets you build a business within a proven system of name recognition, marketing and overall support.
Opening their own Kitchen Tune-Up has given Paul and Kathryn the opportunity to grow professionally and tackle new challenges as they assemble a dedicated Denver team and put more successful work projects behind them.
Why I love Kitchen Tune-Up: Making a difference
Of all the thousands of franchise options, Kitchen Tune-Up stood out to Paul and Kathryn because they felt their values aligned with the company. Paul and Kathryn love how their business makes an impact on people's lives by helping them create beautiful but functional kitchen spaces for all homes and budgets.
You can check out the projects Paul and Kathryn have been up to these past six months by visiting their website or their Facebook page. No matter your taste in style, the Josts, and their team are excited to help you bring it to life.
You can also give them a call at (303) 710-4038.
Looking to start your own franchise journey? Go to ktufranchise.com to learn more about the franchise opportunities available to you.