Kitchen Tune-Up is Growing Fast, and I Wanted to be Part of It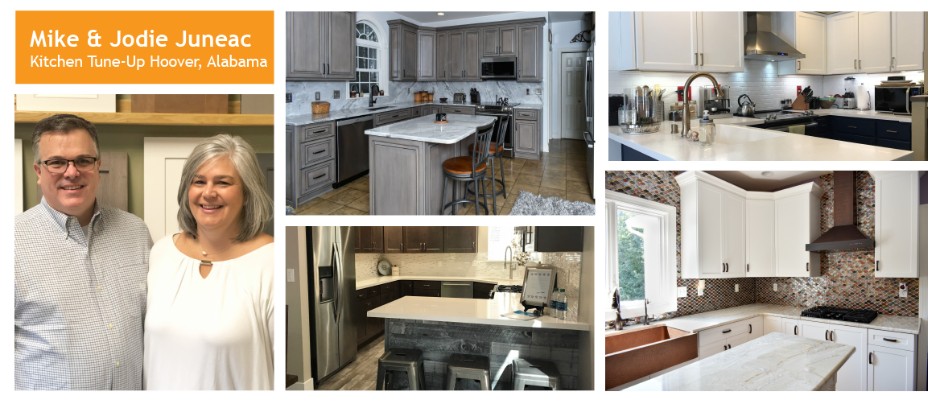 "I joined the KTU team to be part of a growing company and to use my skills to help others realize tangible goals."
Mike Juneac knew he wanted to start making money for himself, rather than filling the pockets of some faceless higher up, and this led him to Kitchen Tune-Up.
As a franchise owner, Mike has been able to bring his hard work and know-how to this next exciting venture in his life. Mike's career before Kitchen Tune-Up was spent in project management and consultation, both areas that helped him sharpen his desire for that next big step.
Mike's two biggest hobbies are woodworking and custom furniture design, so the leap to a kitchen and bath remodeling franchise wasn't a surprising one. With Kitchen Tune-Up, he gets the freedom of running his own company while helping people realize their dream homes.
For Mike and his wife, Jodie, support was an essential part of the franchise package deal. They knew they didn't want to get involved with a company that would leave them out to dry. They chose Kitchen Tune-Up for the vast support network available to franchise owners both during and after the transition.
"The Kitchen Tune-Up team was inviting from day one. At every step, they had a subject matter expert ready and willing to assist."
Mike and his team value progress and innovation. With Kitchen Tune-Up, Mike has found an opportunity to become part of a growing industry and to use his skills to help others complete real goals. As a Kitchen Tune-Up franchise owner, Mike brings his sizeable experience to face-to-face interactions with customers and uses the feedback he receives to grow his team's expertise even further.
And it's that team that Mike considers to be his biggest asset. For Mike, franchise ownership is a way to create the kind of business he's always wanted to see: a team of motivated employees treated well by their company, and who complete amazing work as a result.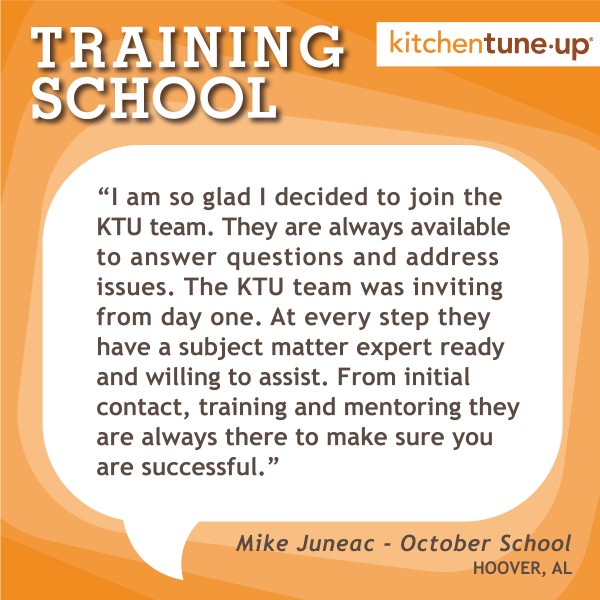 Mike and Jodie have now settled into their Kitchen Tune-Up location and are serving Hoover, Pelham, Alabaster, and the surrounding suburbs of Birmingham, Alabama. To see more about the services Mike's team has to offer, visit their website and Facebook page.