Kitchen Tune-Up is Now Serving Bloomfield, NJ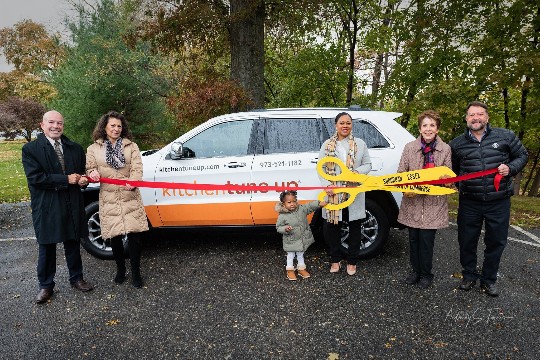 Kitchen Tune-Up is proud to announce the opening of our newest location in Bloomfield, New Jersey, locally owned and operated by Takia Livingston. She and her husband moved their young family to the area from Jamaica, where she was a dentist.
Takia has always loved home renovations and thought now would be the perfect time to pursue her passion rather than going back to school. She says, "I am passionate about making a difference in the lives of people in my community. Having just gone through a kitchen update, I know kitchens are a big investment that everyone dreams about and I am excited to help make those dreams come true."
When we asked her why she joined the Kitchen Tune-Up family she said, "My favorite part is knowing that this is my pride and joy. This will be something that our family can have for ourselves for years to come and it will be a great venture for our immigrant family. I also bought my franchise for personal growth. I consider myself to be somewhat shy and what better way to get out of your shell than to just put yourself out there? I am excited to be in control of my own destiny."
Takia has a strong Mission Statement for her franchise that will remodel expectations for homeowners in the area:
We are a customer-driven organization that serves to bring joy into our customers' homes by designing and delivering the kitchens of their dreams. We provide an environment of growth and continuous development for our employees placing a key focus on training, coaching, and career advancement. We are built on trust, integrity, respect, and quality and strive to be a model organization for our community.
To learn more about Kitchen Tune-Up Bloomfield, NJ, visit their website or Facebook page.