Kitchen Tune-Up Launches in Olympia, Washington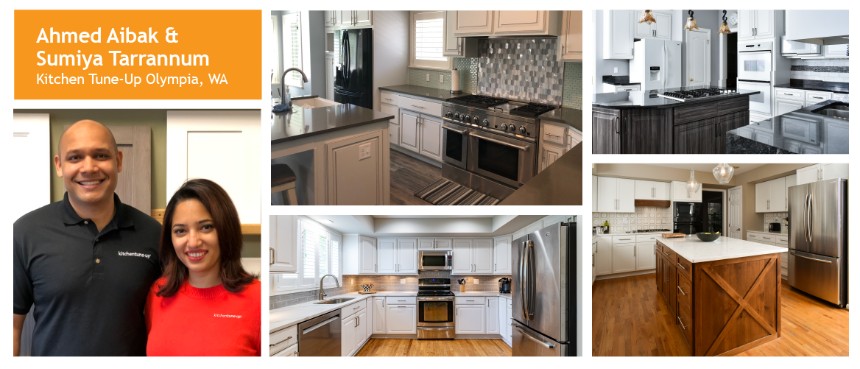 Ahmed Aibak has opened a Kitchen Tune-Up franchise and is eager to bring affordable kitchen updates to homeowners in Olympia and the surrounding communities. Ahmed is no stranger to starting businesses and hard work. He previously launched a successful business that provides clean food that's been locally grown and eaten after leaving a career as a Mechanical and Environmental Engineer.
Local residents can choose five different ways to update their kitchen: 1 Day Tune-Up, cabinet redooring, cabinet painting, cabinet refacing, and custom cabinets. Many projects can be completed in 2-5 days and come in as low as $99-$249 a month.
The Mission of Kitchen Tune-Up Olympia, Washington:

We strive to create beautiful living spaces that inspire and transform the lives of our customers, to become leaders in the industry by providing on-time and reliable service, and to become a workplace environment that encourages and fosters creativity, leadership, and community stewardship.
We are committed to using exceptional design, creativity, and high-quality products and services to beautify living spaces for our customers and ignite passion in their lives to become better versions of self and create time and space to bring in connections, people, and things in their life that matter the most to them.
To learn more about Ahmed and Kitchen Tune-Up Olympia, WA, visit his Facebook page.