Kitchen Tune-Up Opens in Downtown Nashville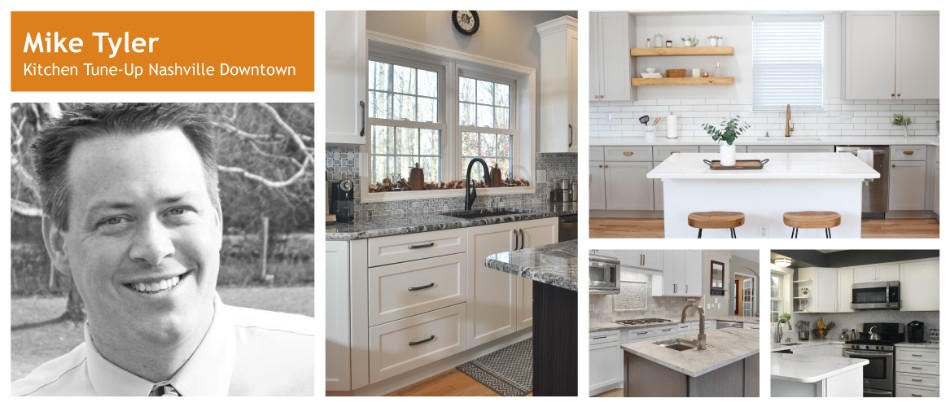 Mike Tyler, owner of Kitchen Tune-Up Nashville Downtown
Kitchen Tune-Up is now helping homeowners create beautiful kitchens in Nashville, TN, thanks to its new downtown location, with owner Mike Tyler at the helm.
Mike is running the business alongside his brother Nathan, making the Nashville location a family affair.
Mike Tyler joins Kitchen Tune-Up with a background that fits kitchen remodeling well. "I managed a cabinet company so I am familiar with the industry and am excited to take my knowledge and open my own business to bring my neighbors' kitchen dreams into reality," Tyler says.
While his experience fits ideally with Kitchen Tune-Up's business, it also makes Tyler something of a rarity among Kitchen Tune-Up franchisees: He's part of just 7 percent of our franchisees with previous experience in the remodeling or construction industries. Kitchen Tune-Up owners come from a wide variety of professional backgrounds, from retail to medical to foodservice and more. You don't have to know remodeling to become a Tunie!
Being his own boss was the key reason Tyler chose franchising and Kitchen Tune-Up. "For me, it is all about the freedom to make my own choices and do things on my terms," he says.
The Detroit native moved to Nashville with his wife so she could pursue her career in music as a singer, songwriter, musician, and producer.
Tyler says he wants to treat his employees and customers the way he feels they ought to be treated, with respect. Nashville downtown Kitchen Tune-Up treats clients like family and their homes like they were Tyler's own.
To learn more about Mike and Kitchen Tune-Up Nashville Downtown visit their website and Facebook page.