New Kitchen Tune-Up Serves Homeowners in Bend, OR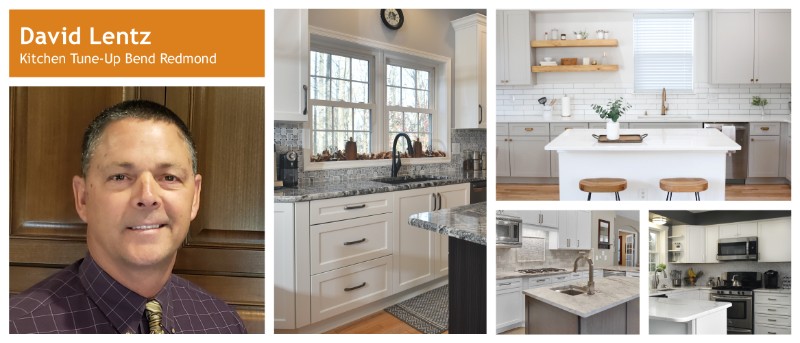 David Lentz was an automotive sales and finance manager seeking a career change. When he interviewed for a sales job at a Kitchen Tune-Up in a different city, he wasn't looking to become a franchise owner.
But as Lentz recalls, "I liked what I saw and decided to check it out." His research convinced him: "I loved what I saw, and when we decided to move, I knew what I wanted to do—open my own Kitchen Tune-Up!"
Today, he's the owner of Kitchen Tune-Up serving Bend, OR, and surrounding areas including Redmond. Lentz says he believes his professional background is going to translate well to his Kitchen Tune-Up franchise, especially in sales and customer relationship management.
Lentz and his wife, Jennifer, moved back to central Oregon to be closer to their family. Their children, grandchildren and parents are in the Pacific Northwest. So, finding a business opportunity there was the right change at the right time.
The biggest benefit to franchise ownership, Lentz says, is "not having to reinvent the wheel. The process is already in place, the training and support is there. It's obviously a good working model."
What would Lentz want to tell someone who's considering buying a Kitchen Tune-Up franchise? "The staff at Kitchen Tune-Up goes above and beyond with the training and mentorship of the franchisees. Their eagerness to help us succeed and be prosperous is very obvious."
You can find Lentz outdoors when he's not building his Kitchen Tune-Up business. He and Jennifer are Harley riders and also enjoy boating, rafting and golfing. Their passion is travel and they try to hit a new country each year when they can.
See what Lentz and the Kitchen Tune-Up Bend Redmond team are doing to help turn homeowners' dreams into real kitchens by visiting their website.