We Were Ready to Work for Ourselves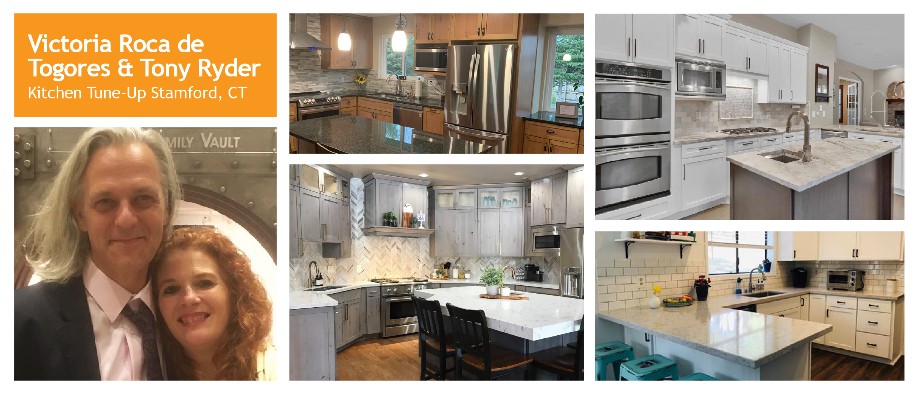 Victoria Roca de Togores and Anthony Ryder are no strangers to designing. After spending the majority of their professional careers in residential and commercial design work, they started thinking about opening their own business. Once they started looking into it, they decided that starting a business from scratch was too risky, so they turned to franchising. As Victoria puts it, "It was love at first sight" when they discovered Kitchen Tune-Up.
They recently opened Kitchen Tune-Up in Stamford, CT, and are now excited to be working for themselves, rather than someone else as they've done their entire lives. Victoria's advice for someone thinking about making a similar leap is, "Don't buy any franchise. Do your research thoroughly! What drew us to Kitchen Tune-Up was their impressive support and services offered. The Home Office employees are all so knowledgeable and passionate and care about each of the owners and that's what makes us so excited to be part of the team!"
Victoria and Tony are passionate about continuing their work with design and helping see kitchens come alive again for homeowners in Stamford, Greenwich, Darien, and the surrounding communities. To learn more about Kitchen Tune-Up Stamford, CT, or to schedule a free, in-home consultation, visit their Facebook page or contact them today.
If you are interested in learning more about franchising opportunities with Kitchen Tune-Up, visit ktufranchise.com.