Are you ready to explore Kitchen Tune-Up franchise ownership?
Thinking about owning a Kitchen Tune-Up franchise, or have questions about franchising in general? Our Chief Development Officer, Jonathan Thiessen, created this informative video to address some of the most frequently asked franchise questions. You can also read answers to the questions our potential franchisees ask the most directly below. Have more questions? Just give us a call.
Do I need remodeling or construction experience?
Not at all. Just bring your passion for customer service, good people management skills, and attention to detail. Everything else you need to know to be a successful Kitchen Tune-Up franchisee, you'll learn during our comprehensive training program.
Will my Kitchen Tune-Up territory be exclusive?
Yes. Each Kitchen Tune-Up territory has an average population of 260,000 and a minimum of 41,000 single-family homes. Plus, you can also work any unsold, open territory surrounding yours. We will work with you to create an exclusive territory that works for us both.
What will my Kitchen Tune-Up customers be like?
Kitchen Tune-Up customers are established homeowners who want to give their kitchen a beautiful yet affordable update. Your customers will typically be women who are looking for a convenient, budget-friendly solution. However, anyone who wants a better kitchen will appreciate our Original Tune-Up, custom cabinets, cabinet painting, re-dooring, and refacing services.
How will I get leads?
Kitchen Tune-Up has a tested and demonstrated marketing and sales strategy for selling home improvement services. Our national and local strategies help drive leads directly to you. We use online, social media, direct mail, advertisements, and more. You'll get all the creative materials you need - Kitchen Tune-Up flyers, ads, letters, presentations, social media images, and other marketing pieces. Our graphic design team can create personalized pieces as well. Our franchisees will have the tools and training necessary to get leads in person at home shows, networking events, or through referral partners.
What kind of franchise training will I receive?
One of the most popular franchise FAQs has to do with training. When you become a Kitchen Tune-Up franchisee, you will receive access to our extensive and ongoing training.
We'll start with a home-study pre-training course that guides you through opening your business. You'll learn how to secure a business phone number and business insurance. Our Marketing Director will call you about your marketing plan, and you'll dive into manuals and videos about core Kitchen Tune-Up services.

Then, you'll travel to our Experience Center in Dallas for hands-on training and labs. Franchise experts will teach you technical training, marketing, sales, accounting, operations, suppliers, and more.

Next, we'll assign you a 12-Week Post Training Action Plan to follow with your Regional Operations Manager (ROM). Get guidance week-by week, and step-by-step from Pre-Training to post-training. You'll check in with your ROM weekly as you work your way through our online training modules which you can access anytime on your phone, tablet, or laptop.

You can always call in and ask questions or seek advice as often as you'd like. We love to chat and help our franchisees!
Do you offer ongoing support and business training?
Yes. Expand your knowledge with a host of training options all year long. We offer webinars, podcasts, newsletters, weekly coaching calls, and discussions in our private Facebook group. Experience the excitement and empowerment of our annual National Reunion. Network with other franchisees while learning from suppliers, professional speakers, and the Home Office team. For three full days, you'll hear from the best in the franchise business.
How do I find employees?
Kitchen Tune-Up franchisees use a combination of sub-contractors and employees to complete kitchen updates. Our hiring software gives you access to an online portal to post jobs quickly and push them out to all the top job boards. All positions available are listed at kitchentuneup.com/jobs and you can easily review applicants via a paperless process. The bulk of our hires come from our online job boards. We also easily find employees through our home shows, word of mouth, and networking groups.
How do I find trained people?
Finding and training people is easier than you may think. Much of the work needed for Kitchen Tune-Up services is not considered carpentry. Once we have a non-compete for your employee on file, we can assign your employees our exclusive sales and/or tech online training videos. Plus, we offer a wide variety of online manuals, checklists, and additional training materials for easy training and support of your team.
Your employees can also attend Kitchen Tune-Up webinars or any other informational sessions we host. Your employee can come to our training center with you, or you can send them to our training school later.
How do owners handle large deliveries and storage?
Storage facility options vary by location. An important part of your operations will be accepting custom cabinet shipments or other large palletized deliveries. You'll need a climate-controlled facility that has the capacity for an 18-wheeler, and equipment to unload shipments such as jacks or lifts. Make sure the facility has someone who can sign off and check your deliveries for damage.
Owners often accept smaller deliveries at their home. Many use a home office or a finished basement to organize and store doors. Climate controlled garages are ideal when the franchise is starting up. As the business grows, so does the need for additional storage.
I already own a business in the Home Service industry. Can I still buy a Kitchen Tune-Up?
Yes! Some of our franchisees are interior designers or have other home improvement services. They wanted to grow their business without starting from scratch. Purchase a Kitchen Tune-Up franchise, and get a marketing plan, vetted suppliers, and a team to help make sure your business is profitable, starting from Day 1. If you're tired of losing customers who want to update their kitchen or know you can do better than your competition, join us.
I'm not sure about working out of my home. What are the options?
About 70% of our owners are home-based and 30% are retail based. Retail spaces often serve a variety of purposes. They are ideal for receiving and storing job materials, job staging and prep, office space, team meeting area, and a customer facing area for samples and displays. Some franchise owners have full retail locations while others operate Selection Centers, which provide a smaller footprint.
What kind of operating system do you use?
Kitchen Tune-Up's operating system is customized specifically for our franchise business. Our operating system integrates with QuickBooks and our scheduling center. It's a complete tool for both customer and project management. Use it to:
Handle everything from proposals and payments to reports and workflow.
Manage team members' calendars, create email campaigns, or stay in touch with prospects and past clients.
Notify clients via two-way texting when consultants or technicians are on the way
We have a dedicated account manager who we speak to weekly for updates and changes needed to best suit your business.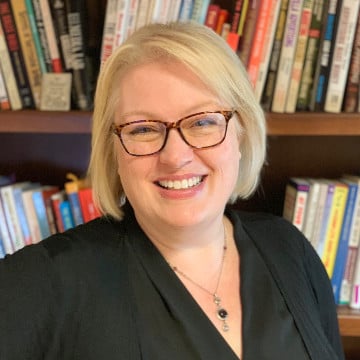 Let's Talk Future. Sign Up for a FREE Webinar.
Own a high-revenue, high-profit kitchen remodeling franchise. If you're passionate about success, we want to hear from you. The President of Kitchen Tune-Up hosts a live, public webinar on a quarterly basis. This informational webinar lasts approximately 45 minutes, with time for Q&A at the end. If you are thinking of owning your own Kitchen Tune-Up franchise business, view upcoming webinar dates and register below.
Register Now!